Why Are Rear Windows Tinted Darker Than Front Windows?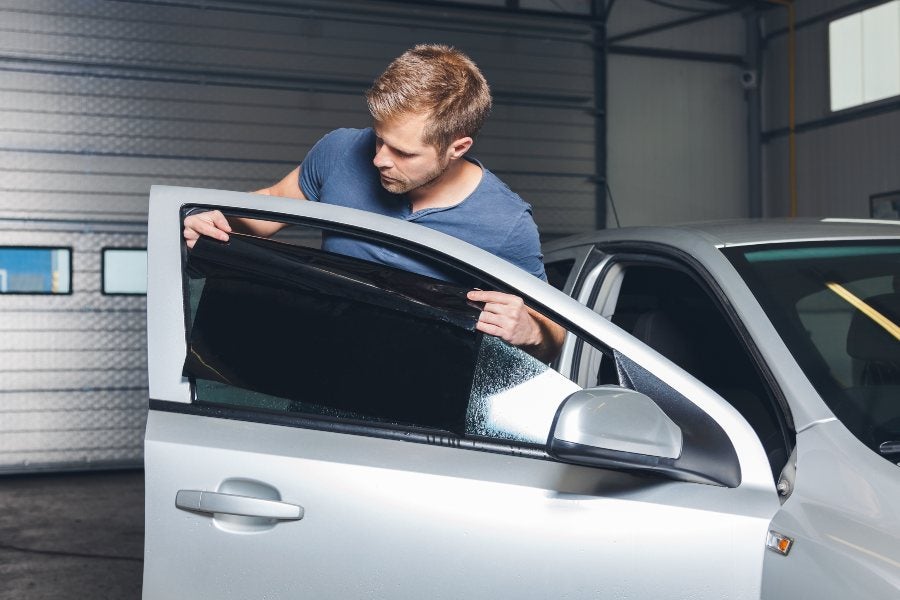 The Development of Tinted Windows
Window tint has been a popular option for decades and for several good reasons. Window tint helps with heat reduction, blocks a degree of UV radiation from the sun, reduces glare, and provides privacy to the driver and his passengers.
In the 1960s, automakers started incorporating tinted glass directly into their vehicles. The tinted glass was produced by adding a tinting  agent, typically a metallic compound, into the glass during the manufacturing process. This allowed for a uniform tint across the entire window.
The use of tinted glass had some early limitations, such as the inability to control the level of tint and its permanence. Then, in the 1970s, advances in technology led to the development of window tint films. These thin polyester films, coated with dyes or metals, could be applied to existing glass surfaces to allow the user to customize the level of tint, and that gave birth to the window tinting industry.
Government Regulation
As window tinting gained in popularity, various governmental agencies introduced regulations regarding the permissible darkness of window tints. These regulations were established to make sure that the level of tint wouldn't affect the driver's visibility.
While the specific regulations regarding window tint vary from one jurisdiction to another, they all seem to have one thing in common: the level of window darkness could be darker in the back seat than in the front. The darker window tints are especially helpful for larger vehicles like SUVs or limousines, where passengers may want to conduct business or have private conversations without being seen from the outside.  The lighter tint in the front windows would still allow for a measure of privacy and the other benefits of tinting but wouldn't reduce the driver's ability to operate the vehicle safely.
If you need to have your vehicle's window tinted or  adjusted, you can reach out to the professionals here at USA Auto Glass. We are a locally owned and operated company serving South Florida from South Miami Heights to Ft. Lauderdale, West Palm Beach, Kendall, Homestead, the Keys, and many surrounding areas. Our highly trained technicians are expert in all things relating to auto glass. We work with  individual vehicle owners and their insurance companies, as well as with corporate fleet accounts, providing the same exceptional customer service that has earned for us a reputation as one of the top auto glass companies in the area. We believe in doing business the old fashioned way, treating customers as we would want to be treated. That's why our slogan is "The Difference is Obvious".
If you'd like more information about our company or the services we provide, visit our website, or give us a call at any of our four locations:
Dade: (786) 272-5603                        Broward: (877) 336-7217
Palm Beach: (561) 717-7630             South West Florida (877) 336-7217