Auto Glass Repair for Fleet Accounts
Fleet Auto Glass Repair in Miami, FL
If your company needs frequent auto glass repair services, don't waste money and time by having different Miami auto glass repair companies come to your business every time you need assistance. Instead, enroll in a fleet account with USA Auto Glass! We have on-site fleet account specialists who can work with you and your company to ensure that you obtain the best prices and services for all your auto glass-related needs.
Save Time and Money
Having a working fleet of vehicles is extremely important in running your business smoothly. Don't let an auto glass problem put your vehicles out of commission and potentially lose customers. By having a fleet account with USA Auto Glass, you'll enjoy a world of benefits you wouldn't get by utilizing different auto glass repair companies each time you have a problem. USA Auto Glass can provide reliable and consistent auto glass repair for you while offering you competitive rates on a fleet account. If you believe that you have a need for frequent auto glass repair, then a fleet account with us is your optimal option, since any auto glass problems you may have will be fixed so quickly you'll barely even notice that your vehicles were out of service. We are the auto glass fleet specialists you can count on to keep your business running smoothly.
Routine Maintenance and Peace of Mind
If your company depends on a fleet of vehicles, you know they'll eventually require repairs and maintenance. USA Auto Glass provides efficient and affordable auto glass repair services for all types of companies around Miami. When you're running your business, you don't have time to sit around calling different auto repair companies every time your vehicles need work done. That's where we come in. We offer routine fleet account services to always keep you afloat. Whenever you need us, our team is here for you. We'll work with your company, no matter how big or what industry, to find you the best services and prices for auto glass repairs, replacements, and routine maintenance. Contact our team today to set up your auto glass fleet account and start saving on your investment.
Services We Offer
No matter what type of vehicles your company uses, we can repair or replace the glass throughout said vehicles quickly and efficiently and bill your fleet account. Free estimates are available for all our services, including fleet accounts, if you wish to learn just how affordable working with USA Auto Glass can be. Contact us at (786) 272-5603 and speak with one of our fleet specialists today! We offer the following:
No More Frustration
Your day-to-day operations don't have time for constant interruptions. Anything halting your business and requiring additional overhead to deal with should be avoided. When you have a fleet account with USA Auto Glass, you never have to worry about these issues. You'll be able to sit back and enjoy streamlined repairs and maintenance on your vehicles without hassle or spending time calling around to different shops. Our team provides consistent fleet auto glass repair and replacements at highly competitive rates. Every fleet vehicle requires routine maintenance to avoid possible breakdowns and other issues. Keep your vehicles on the road longer and safer. We have many different options including on-site services from mobile technicians and same-day service for emergencies. We'll even work directly with your insurance provider to find better pricing and other systems.
Current Accounts We Service
We work with all types and sizes of companies. Everyone with a fleet of vehicles can benefit from our auto glass services. Join our list of satisfied clients today. Currently, we work with:
Eagle Brand
AT&T
Publix
Kelly Tractor
Ryder
United States Postal Service
City Furniture
Fleet Drivers Rely on USA Auto Glass
At USA Auto Glass, even with our fleet accounts, we deliver. Wherever your vehicles are, we can come to you to offer these services to ensure you have chip-free auto glass while driving on the road. We can provide same-day service, from 8:00 a.m. until 5:00 p.m. Monday through Friday. Our trusted in-house team will help with any auto glass repair needed to get your vehicles back on the road safely. Your company's drivers shouldn't drive with a cracked or damaged windshield, and the longer you let it go unrepaired, the worse your visibility becomes.
Types of Fleet Auto Glass Repair
With over 20 years of combined industry experience and knowledge, the team at USA Auto Glass is well-qualified to offer any type of auto glass repair for your fleet vehicles. No matter if you're driving cargo vans or heavy-duty trucks, we're here for you to keep you rolling. We have been helping Miami, FL companies and beyond get their fleet vehicles serviced for years. We also work with more than your average car windshield replacement. We also provide windshield repair and replacement for boats, RVs, and other motorized vehicles. That's how dedicated we are to providing excellent service for our local companies. We always appreciate a good challenge, so if you don't see your needs listed below but need auto glass repairs, please give us a call:
We Work with Your Insurance
For your operation's convenience, we work with all insurance carriers when it comes to auto glass repair. We understand how time-consuming it is to file with insurance, which is why USA Auto Glass will work directly with your insurance company, so you can get the whole situation settled quickly. Our experienced staff members will accept, bill, and process your insurance claim for you, so you don't have to worry about a thing, letting you get back to your day-to-day operations. Our objective is to do all the heavy lifting, allowing you to take care of what matters with limited interruption. By having us work directly with your insurance company, you won't have to go through a long and painful process of waiting to hear back from multiple parties over a long period of time.
Fleet Services for Construction Vehicles
The glass on heavy machinery and construction vehicles protects the operator from debris, keeping not only the vehicle but also the person behind the wheel from harm. If the glass becomes damaged, it's important to have the necessary glass repair as soon as possible. If you neglect cracked glass on farm equipment, heavy machinery, or construction equipment, you're risking further damage to the glass and jeopardizing the safety of whoever is operating the machinery. What's more, damaged glass decreases the value of your equipment and can even render it inoperable. Fortunately, when you contact USA Auto Glass, we can perform heavy machinery glass repair in the Miami, FL area quickly and conveniently to minimize downtime and work-related accidents.
Our technicians are skillful and experienced while dealing with all types of fleet and construction vehicles. While typical auto glass shops can't handle heavy machinery glass repair, we've got the tools and knowledge necessary to complete the repair and replacement of glass on all types of vehicles and machinery. What's more, USA Auto Glass is a mobile unit, so we bring heavy machinery and construction vehicle glass repair to you, no matter where you are in South Florida. We'll meet you wherever you are and perform your glass repair or replacement swiftly, so you can get back to work. Construction equipment follows specific, strict laws and regulations for safety. Make sure your fleet is always in perfect shape with our services. Call us today to learn more information about how USA Auto Glass can help you with your construction fleet vehicles. No repair job is too small or too big for our expert auto glass technicians. We look forward to working with you!
Call or Visit USA Auto Glass
From the front windshield to the back and everything in-between, we are your fleet account auto glass repair team in South Florida. Whether you need a windshield chip repair or a total car window replacement in any of your fleet vehicles, USA Auto Glass is the company to call. We can either send our team directly out to you, or you can bring your trucks, vans, or cars into our garage for same-day auto glass replacement service in an emergency. We are available to assist Monday through Friday from 8:00 a.m. until 5:00 p.m. Our locally-owned and -operated glass repair company has been helping drivers for over 20 years. We keep you safe and legal when it comes to having clear windshields with no chips or cracks. Give us a call today (786) 272-5603!
Contact us at (305) 247-9100 and speak with one of our fleet specialists today!
Some of the accounts we service: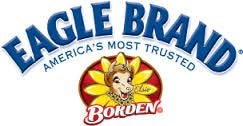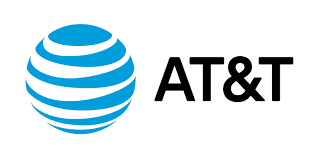 Why Choose Us?
Free Estimates
Se Habla Español
Instant Price Quotes
40+ Years of Experience
Experienced Technicians
Fleet Accounts Specialists
Same Day Service Available
No Job is Too Big or Too Small
We Work With All Insurance Carriers
Mobile Service Throughout South Florida
Proudly Part of These Networks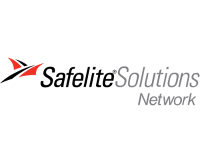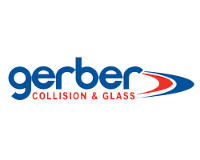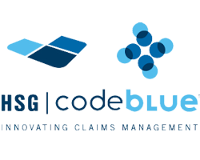 Our Providers