Car Window Repair & Window Replacement Experts in Miami, FL
USA Auto Glass Can Fix Your Broken Car Window Fast!
A broken car window can be a real nuisance. Whether it's a broken power window or you have a chip or crack on a side window of your car, USA Auto Glass offers fast and easy car window repair and car window replacement for drivers in Miami and South Miami Heights, FL. While you may be able to operate your car easier with a broken side window than a broken windshield, you don't have to continue driving that way. Say goodbye to the days of having to remember which power window shouldn't be lowered in case you can't get it closed again or driving around with plastic taped on your car to cover a broken window. Contact USA Auto Glass for car window repair on all makes and models of vehicles.
Professional Car Window Repair for All Makes & Models
Car windows are susceptible to various types of damage over the years. Some damage, like a chip or crack in a side or rear panel window, is just bad luck from a rock bouncing along the road or an object hitting a parked vehicle. Older cars can run into issues such as power window motor failure or broken seals around window edges, which can let in water. USA Auto Glass provides professional and reliable car window repair for all makes and models of foreign and domestic vehicles in Broward County. Whether it's a driver, passenger, backseat, or quarter glass window, come to us for:
Car Window Motor Repair: Over the years, car power window motors will start to fail. There are a few signs that your power window may need repair, such as the window is moving slow, the motor sounds like it's working harder, or the window occasionally sticks. Don't wait until your window completely fails to avoid getting stuck with a window that you can't get closed. You may have a power window motor that sounds like it's working, but the car window won't go up or down. That's a sign that the window is off the track, and we can easily fix that too.
Car Window Seal Repair: Window seals are a protective layer that provides a barrier between the inside of your car and what's outside. Over time, seals can wear down and end up causing issues such as water leaks, reduced insulation from road noise, and heat or cool air escaping. We don't think about car window seals often, but they do require maintenance over the years. A small crack or hole in one spot can easily be repaired without replacing the entire seal.
Car Window Chips or Cracks: Chips or cracks on any car windows may be able to be repaired without having to replace the entire window.
Fast Car Window Replacement to Match Your Vehicle
No one wants to deal with a broken car window. Whether it's shattered glass on a rear quarter panel or a power window motor that no longer works, it can be enough to keep you off the road, even when your car is running fine. At USA Auto Glass, we've dedicated our business to providing fast and affordable glass services for any situation. See what our satisfied customers have to say! Our car window glass replacement service is guaranteed to match your vehicles make and model. Have tinted windows? No problem. We will ensure your car side window replacement exactly matches the tinting of your vehicle. We do more than replace car window glass. Call us for:
Car Window Motor Replacement: If the motor on your power windows has failed, we can replace your power window motor and have your windows working reliably once again.
Car Window Rubber Seal Replacement: Damaged rubber seals around your car window allow water to leak inside your car, more outside noise in, and let heat and air conditioning escape, which uses up more gas. We can replace your car window's rubber seals for a tight protective barrier.
Our Mobile Car Window Repair Services Will Come to You
What makes car window repair and car window replacement in Miami, FL so convenient is USA Auto Glass' mobile car window glass service. We come to where your vehicle is, whether at home, work, or anywhere else. Our same-day service offers a fast option for car window repair to get your vehicle back on the road with as little disruption to your daily schedule as possible. If concern over car window replacement cost is keeping you from contacting us, many comprehensive auto insurance policies cover car side window replacements. Call USA Auto Glass or fill out our contact form today to schedule your appointment.
Why Choose Us?
Free Estimates
Se Habla Español
Instant Price Quotes
40+ Years of Experience
Experienced Technicians
Fleet Accounts Specialists
Same Day Service Available
No Job is Too Big or Too Small
We Work With All Insurance Carriers
Mobile Service Throughout South Florida
Proudly Part of These Networks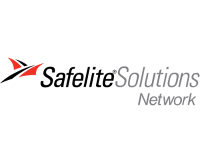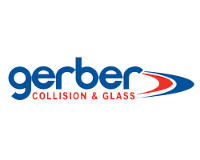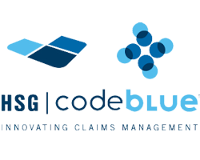 Our Providers