Our Professional Replace Quarter Glass for Cars
If the quarter glass on your vehicle is broken, you'll need to have it replaced by the professionals at USA Auto Glass. We specialize in automotive glass services, including replacing quarter glass. You can rest easy knowing that our team has 40 years of combined experience assisting drivers throughout the Keys, Ft. Lauderdale, West Palm Beach, Kendall, South Miami Heights, Homestead, and many other surrounding areas. Quarter glass is a special type of glass that requires unique services compared to repairing or replacing a car windshield. Learn more about our quarter glass replacement services and get in touch with us today for same-day service or a free estimate.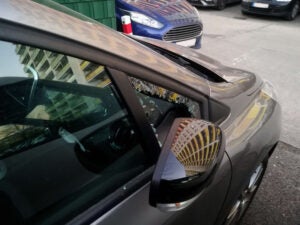 What Is Quarter Glass?
It's not uncommon for drivers to have quarter glass on their vehicles without even realizing it. Quarter glass may also be referred to as quarter lite or a valence window in older vehicles. Quarter glass is a side window that often goes unnoticed. The quarter panel on cars allows for visibility and provides safety and security. If you own a truck or SUV, you may have quarter glass at the side rear of your vehicle. On some vehicles, the quarter glass can be opened to provide ventilation. If you drive a car, the quarter glass is often located within your front door or rear door next to a retractable window. Learn more with these facts about quarter glass:
Quarter glass is named so because these small windows are often about a quarter of the size of your vehicle's main windows.
Quarter glass window vents are often triangle windows.
These windows were more common before air conditioning was added to vehicles.
They are still used, but they are less likely to open and close.
Modern, non-tilt quarter glass is now more common because of fuel efficiency concerns.
Quarter glass windows can allow drivers to view what would normally be considered a blind spot.
Can Quarter Glass Be Repaired?
Car windshields can be repaired or replaced, but that is not the case with quarter glass. Your vehicle's quarter glass is made of heat-hardened tempered glass with a high surface strength. That glass can break into pebble-sized pieces if it is hit hard. By comparison, windshield glass is laminated from several layers of polymer and glass, allowing surface chips or minor damage to be repaired. On the rare occasion, your quarter lite may be made from laminated glass if you drive a luxury vehicle. Because tempered glass cannot handle a surface repair, quarter glass will need to be replaced and cannot be repaired.
Keeping Your Quarter Glass Intact
You may be surprised to learn that the glass in your vehicle provides about a third of the overall strength of your car's structure. Even smaller panes such as quarter glass are important. Your quarter glass can break in three primary ways. First, the glass can break from damage such as an accident, parking too close to a golf course, or a number of other reasons. Second, the weather stripping that holds the quarter glass in place can get damaged or weakened. Finally, the window-opening mechanism may break. You'll want to have a quarter glass window replaced as soon as possible because it could present a security threat. A thief may spot a weakened glass pane and target your vehicle to steal your car or its contents. You can rely on USA Auto Glass to keep your quarter glass intact with our professional replacement services.
Replacing Quarter Glass
Damage to your vehicle's quarter glass should be addressed immediately because not doing so can put you in harm's way. Since quarter glass is typically the smallest piece of glass on your vehicle, you may be under the impression that it will be the least expensive to replace. USA Auto Glass prides itself on offering affordable vehicle glass replacement services, but the cost of the job will vary based on your make and model. Your auto insurance may or may not cover the cost of your quarter glass replacement services. Our team would be happy to work with your insurance company on your behalf. Some quarter glass windows are bolted in while others are glued in. Your quarter glass installation should take about an hour, and you should not drive with your windows down for 24 hours following replacement. Our team members would be happy to address any questions or concerns you may have about our services.
Schedule Quarter Glass Replacement Today
If you want your vehicle's quarter glass replaced fast at a reasonable price, you've come to the right place. USA Auto Glass provides free estimates, and we offer a mobile service throughout South Florida. In addition, you can count on our experienced professionals for windshield repair and replacement, power window and lock repair, sunroof repair, RV glass repair, boat windshield replacement, heavy equipment glass repair, fleet accounts, and more. No job is too big or too small for us, and we work with all insurance carriers and offer same-day service. Contact us today to get started.
Why Choose Us?
Free Estimates
Se Habla Español
Instant Price Quotes
40+ Years of Experience
Experienced Technicians
Fleet Accounts Specialists
Same Day Service Available
No Job is Too Big or Too Small
We Work With All Insurance Carriers
Mobile Service Throughout South Florida
Proudly Part of These Networks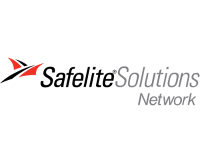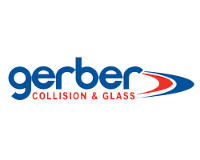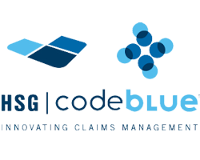 Our Providers