USA Auto Glass Provides Boat Windshield Replacement
Professional Boat Windshield Replacement in South Florida
USA Auto Glass separates ourselves from the rest of boat windshield replacement companies by making our services mobile! No longer will you need to fret about how to get your boat to the shop because our expert team comes straight to your dock. Our team comes equipped with the necessary tools and windshield to get the job done quickly so you can get right back out on the water. No matter where you are in South Florida, our team can get to your boat and replace the windshield immediately. It can be very dangerous to drive your boat without a windshield or even a damaged one.
Give us a call today, and we can get to your home or dock in Miami-Dade, Broward, Palm Beach, Monroe, and the surrounding areas. For more than 25 years, we have been servicing boats and cars with experienced and well-qualified glass services. Whether you need a car window replacement or repair, we are the team to call. We handle everything from windshields, sunroofs, power windows, and we can even help with your entire fleet when they need servicing. Reach out today and get the free quote based on your explanation of the issues faced with your automotive or nautical glass. On top of our low prices, we can also work directly with your insurance company to get the most from your coverage when paying for the repairs and replacements.
When Should You Call USA Auto Glass?
Calling USA Auto Glass as soon as you notice any issues, chips, or cracks in your boat's windshield will help keep the price of repairs down and potentially save you from a full replacement. Cracks and chips will spread out along the windshield the longer you let them sit. Turbulence, wind, heat, and cold are all contributing factors that can cause more damage to your boat's windshield. When you reach out to our team, we can give you a free estimate over the phone based on your description of the damage and then swiftly get it repaired or decided if it needs to get replaced. Equipped with all the industry's best tools and a quarter century's worth of experience, we can replace your boat's windshield with ease and swiftness. When you purchase a boat, you're investing in your ability to enjoy the water whenever you like, and USA Auto Glass helps keep your boat on the water for as long as possible by bringing our services to you, whether at your dock or your home.
How to Avoid Boat Windshield Damage
Most of the time, the damage to your boat windshield will be out of your hands, and the need for repairs and replacements will be on an emergency-based issue. There is no need to worry, though, because we can send our professional window technicians the same day when necessary. There are ways in which you can avoid these issues, though, to the best of your ability.
Choppy Waters: This type of unnecessary pressure can cause your boat windshield to crack, split, and break easily. Our team can work with many different sealants to repair the issues, but we also have access to the best boat windshield replacements in the industry. We can even help you find one that will stand up to more pressure if you are the more adventurous boater.
Cover When Docked: It is essential to get a proper cover for your boat and windshield while it is not in use. This will help protect it from damaging UV rays of the sun and any debris that may get blown around in a storm.
Be Mindful of Debris: If you are out boating after a significant storm, be wary of going into areas where there is debris floating around in the water. These branches, sticks, and more can get swept up and hit the windshield, causing cracks and chips. Also, be on the lookout for low hanging branches, which can scratch and damage your windshield.
Vigilant Driving: One of the most important steps you can take when being vigilant about protecting your boat's windshield is being a safe driver. It would be best if you were on the lookout for other boats and floats at all times. This protects not only you and your boat, but also your passengers and all those around you.
Types of Boat Windshields We Replace
Boat windshields can be made from a multitude of different glasses. The specialists at USA Auto Glass have worked with them all and can help your boat get the necessary glass. Repairing these problems is a breeze thanks to our many years of experience, and getting to them faster helps you from having to spend money on a replacement. USA Auto Glass may have only been around for 25 years, but our staff has over 40 years of experience and gladly puts it to use on every boat in the South Florida area. Below are some of the types of boat windshields we have replaced in the past:
Acrylic center console
Walk-thru
Tempered
Laminated
Polycarbonate
USA Auto Glass Works with Insurance Companies
When you need help with a boat windshield replacement, it's often because of an accident or some other emergency. We understand the issues this can cause with your wallet and your free time. This is why we offer free estimates, low-cost repairs, same-day services, and work with your insurance providers directly to help keep the cost of boat windshield replacements from wrecking your time on the water. Once you get your free estimate and decide we are the team for you, we can take the information over to your insurance company to ensure you get the most coverage. Allow us to handle all of the paperwork and tough conversations. As good as it is to have insurance, they can sometimes bully you into not getting the most from your plan. Our experts know all the ins and outs of these plans and will make sure the insurance adjusters are working for you instead of you working for them.
No Matter the Boat, USA Auto Glass Has You Covered
Our professionally-trained and well-qualified staff have studied all the techniques and methods of repairing and replacing boat windshield as fast as possible. We aim to keep you on the water for as long as possible. Weather in the South Florida area allows us to be on the water throughout the year instead of seasonally, like other areas around the United States. Simply because we can be boating all year doesn't mean USA Auto Glass takes more time with boat windshield repair and replacements. Because we can spend that much time out, we dedicate ourselves to working quickly so you can get the most from your boat purchase. We can also work on any boat within your dock, whether you have a speedboat, yacht, cabin cruiser, and more. Be sure you get a professional to help with these types of repairs and replacements. Trying to fix the chips and cracks yourself can lead to unsafe boating practices, costlier repairs and premature replacements.
Call USA Auto Glass Today for Help!
We are the team in South Florida to help get your boat windshield replacement. For over 25 years, boaters in the area have come to us because they trust our team to come prepared and equipped to get them the help needed to get back on the water. At USA Auto Glass, we want to make sure you get the most out of your purchase and have you enjoying the open water as soon as possible. Give us a call today, and we can schedule a visit to get you the assistance required. The USA Auto Glass team will also come to you to avoid spending more money on tows and time to get the services completed. To help keep the costs down even further, we will provide you a free estimate over the phone based on your description. Our team will also work with your insurance provider to ensure you get the best coverage possible from your policy.
Why Choose Us?
Free Estimates
Se Habla Español
Instant Price Quotes
40+ Years of Experience
Experienced Technicians
Fleet Accounts Specialists
Same Day Service Available
No Job is Too Big or Too Small
We Work With All Insurance Carriers
Mobile Service Throughout South Florida
Proudly Part of These Networks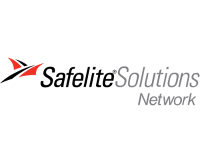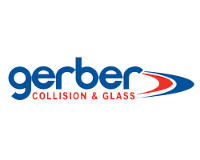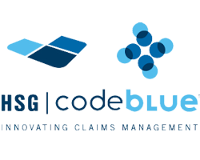 Our Providers