Expert Auto Glass Repair & Replacement in Miami, FL & Beyond
Contact USA Auto Glass for a Free Windshield Repair Estimate
From tire blowouts to debris hitting your windshield and cracking it, unfortunate events sometimes happen when you're out on the road. When you need expert auto glass repair and replacement in Miami, FL, USA Auto Glass is here to lend a helping hand. We have over 40 years of combined experience assisting drivers throughout the Keys, Ft. Lauderdale, West Palm Beach, Kendall, South Miami Heights, Homestead, and many other surrounding areas. When it comes to car window repair, we offer same-day and mobile windshield crack repair services, so your daily routine won't be interrupted. In addition to auto glass repairs, we also specialize in repairs for heavy equipment, boats, and RVs. Contact us today for a free estimate right over the phone from our friendly, experienced team!
Comprehensive Auto Glass Replacement in South Florida
USA Auto Glass aims to keep you safe on the road, which is why we offer comprehensive auto glass repair and replacement services across South Florida. Our services include:
Even with proper maintenance, your vehicle isn't invincible. Wear-and-tear from the elements and regular use will eventually break down various components, including your power windows and locks. If yours have stopped working, we can fix them.
South Florida residents enjoy plenty of sunshine and pleasant weather year-round, making vehicles with a sunroof an attractive investment. When your sunroof breaks down, it's comforting to know our team can repair or replace it quickly and affordably.
A broken windshield, rear window, or side windows should be repaired or replaced immediately for your safety. Delaying repairs can make cracks worsen, costing you more in the long run. Our auto glass technicians are adept at auto glass repair and replacement for all makes and models.
In addition to providing timely repairs for individual drivers, USA Auto Glass also handles auto glass repair for fleet accounts. Don't worry about a thing when you rely on our fleet account specialists who are experienced at repairing any type of commercial vehicles you may use.
Whether your boat is docked in South Miami Heights or Ft. Lauderdale, we're proud to offer same-day service for boat windshield repair and replacement. We have experience repairing boat windshields of all types, including laminated, polycarbonate, and tempered glass.
If your company operates heavy machinery, it's essential to have any broken glass repaired or replaced as quickly as possible for your employees' safety. Avoid workplace incidents and downtime caused by injuries with our reliable heavy equipment glass repair services.
Many locals and tourists alike rely on USA Auto Glass' expertise with RV glass repair. Don't let a broken windshield or side mirror put a damper on your time in your camper. Our mobile repair unit can come to you anywhere in South Florida for RV window repair!
Request a Free Car Window Repair Estimate from Us Today
When your vehicle windows crack or chip, all you have to do is give us a phone call, and we'll be right there to help you with our exceptional customer service. USA Auto Glass works with all types of insurance companies, so don't be afraid to get in touch with us when you need auto glass repair and replacement in the Miami area. Our experienced technicians are also fluent in Spanish, should you feel more comfortable conversing with us in Spanish. Contact us today for fast, friendly same-day service!
Our business is located in Homestead, FL and we serve the surrounding communities of:
Why Choose Us?
Free Estimates
Se Habla Español
Instant Price Quotes
40+ Years of Experience
Experienced Technicians
Fleet Accounts Specialists
Same Day Service Available
No Job is Too Big or Too Small
We Work With All Insurance Carriers
Mobile Service Throughout South Florida
Proudly Part of These Networks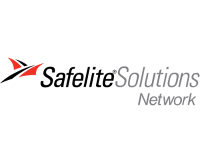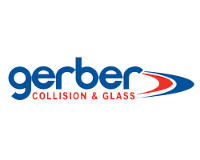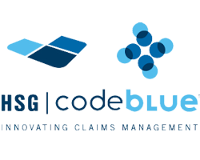 Our Providers