The Best Rear Window Replacement in South Florida
Serving South Florida's Auto Glass Needs For 25 Years
For over 25 years, the USA Auto Glass team has provided exceptional automobile glass services throughout South Florida. We proudly assist drivers from the Keys, Ft. Lauderdale, West Palm Beach, Kendall, Miami, South Miami Heights, Homestead, Broward County, and many other surrounding areas. We are locally-owned and -operated and boost more than two decades of experience in the automobile glass industry. Our exceptional services are highly rated by our valued customers, as seen in our customer testimonials. If your automobile's rear window is cracked, our premier auto glass repair specialists can help. We offer the best rear window replacement services in South Florida.
Is Your Rear Window Shattered? We Can Help
While your automobile's front windshield is immensely durable and designed to handle flying rocks and other minor debris, the same cannot be said for your vehicle's rear window. Just about any object flying at the right speed can cause your rear window to crack or shatter. When this happens, you need premier rear window replacement services – and that's where we come in. USA Auto Glass has a vast inventory of rear auto glass panels. We can replace your damaged or broken rear window whether it's on a car, pickup truck, van, convertible, or another type of automobile. Our replacement services are quick, efficient, and affordable.
Our Rear Window Replacement Process
While we don't offer rear window repair services, our expert team excels at high-quality replacement services. We can also troubleshoot problems with power windows and can fix them. It is our prerogative to get our customers back on the road quickly and efficiently. Getting your damaged rear window replaced by our highly-trained experts will ensure fluid leaks, poor adhesive application, and mismatching sizes are all avoided. We pride ourselves on getting the job done right the first time. First, we will assess the damage and remove all damaged glass. From there, we will insert a new rear window and ensure the functionality of all sensors, such as the defroster. We will then vacuum any debris or broken glass from the interior of your vehicle.
Why Choose USA Auto Glass For Rear Window Replacement?
There are many reasons why USA Auto Glass is the go-to company for rear window replacement services. We provide same-day services to get you back on the road quickly and safely. No matter the make or model of your car, our glass replacement team can have your rear window replaced in no time. We also offer affordable prices, accept most insurance carriers, and provide free estimates. No job is too big or small for our highly-qualified, professional team.
Contact USA Auto Glass Today
For the best rear window replacement services in South Florida, we hope you'll choose USA Auto Glass. Not only can it be immensely irritating to drive with a cracked or damaged rear window, but it can also be severely dangerous. Don't let a small crack turn into a shattered window over time. Our auto glass technicians can skillfully replace all types of glass. To request a free estimate, please reach out to our offices by calling or visiting us today.
Why Choose Us?
Free Estimates
Se Habla Español
Instant Price Quotes
40+ Years of Experience
Experienced Technicians
Fleet Accounts Specialists
Same Day Service Available
No Job is Too Big or Too Small
We Work With All Insurance Carriers
Mobile Service Throughout South Florida
Proudly Part of These Networks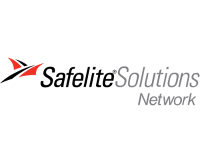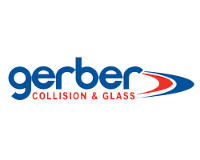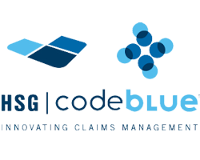 Our Providers