Frequently Asked Questions About Auto Glass Repairs
Trust USA Auto Glass as Your Pros in Homestead, FL
Our team has served those in Homestead and South Florida for more than 25 years. We have mastered the art of auto glass repair to keep you and those in your vehicle safe and protected while driving around town. You can count on us for the resources to swiftly repair or replace your vehicle's windows. We can even come to your home or business without the added stress of making the drive without further damage occurring and adding to your total bill. Give us a call as soon as you notice a chip or crack to get your free estimate about the necessary auto glass repairs and replacements.
USA Auto Glass Gets You the Answers You Need
Since we have been performing auto glass repairs and replacements for so long, we have enabled our team with all the proper training and equipped them with industry-leading tools to safeguard your car, truck, van, and more with high-quality work and materials. You may have questions about our services and their value, so we had our team answer some of the most frequently asked questions to help before you call:
Why Auto Glass Repairs and Replacements are Important?
Getting your windows or windshield repaired and replaced quickly is beneficial not only for aesthetic purposes but for your safety as well. The small crack makes the window much easier to shatter even in minor accidents. Getting them repaired sooner rather than later can also help prevent you from spending more on a complete replacement. The South Florida heat can rapidly exacerbate the problem, so make sure you reach out to our professionals at the first sign of a crack or chip. USA Auto Glass will help you save money and potentially your life.
How Important is Getting Door Windows Repaired?
If there is a chip or crack in your door windows or corner panels, you could face other issues than the visible damage. A cracked door window allows air and rain to get into your vehicle, which can lead to more problems and other expensive repairs. Trust our team to replace or repair your windows for a more relaxing and safe drive around South Florida. You can bring your vehicle to our Homestead location, or we can visit you at your home or office to provide the necessary auto glass repairs.
Why Get Your Chipped Windshield Fixed?
Chips in your windshield can come from multiple sources. Whether a rock on the highway jumps up or debris from a passing truck strikes the windshield, USA Auto Glass is the team to call for assistance. Our team is well-versed in all make and models to safeguard you from issues with your compromised windshield and other windows of your vehicle. Leaving your cracked auto glass can lead to several larger problems down the road.
Why Your Small Crack Leads to Larger Problems
If you decide to leave your cracked or chipped windshield unattended for too long, you could find yourself paying more expensive auto glass repair fees or even a premature replacement. You also leave yourself open to further damage because even a minor fender-bender can cause the glass to shatter and harm you or those in the car. The hot sun in South Florida can expand your small crack until it reaches both sides of your vehicle, leading to you needing a total replacement. They can also "spider-web" out across your windshield, making it very difficult and dangerous to continue driving.
How Much Do Auto Glass Repairs Cost?
USA Auto Glass offers free estimates for all auto glass repairs to help be as transparent as possible. There is no one cost for these types of repairs and replacements. We can help ensure you stay within your budget and get the assistance needed for safe driving. Different makes and models will require other auto glass options, but no matter what your vehicle needs, our team has you covered with the industry's best products. You will be driving safely again in no time.
How Long Does It Take to Repair My Auto Glass?
Our representative will be able to give you the best estimate for completion times once you arrive or drop off your vehicle. Most of our auto glass services take about a half-hour for us to complete, while replacements can take up to an hour. We recommend not driving for another hour afterward to give the adhesives tie to cure and the window to settle. Our team can help you the same day and even drive to your home or office because we understand the dangers of leaving these issues unattended and the cost they can incur.
Can I Drop Off or Have My Vehicle Picked Up?
USA Auto Glass makes it easier than ever to ensure you get high-quality auto glass repairs and replacements. You can either drop off your vehicle and wait in our lobby, or to protect you further, we can send a representative to your business site. After arriving, we will need access to get inside the vehicle, and we can take it from there. This also helps you get the issue resolved as soon as you notice the chip or crack in your windshield or windows, making your drive home from the office safer. We can also visit your home if there was an incident while traveling back to your house or someone cracked it overnight.
Will USA Auto Glass Clean My Car After Auto Glass Services?
If you were in an automobile accident or someone smashed in your windows trying to steal your car, we will gladly clean up the glass shards within the vehicle after repairing or replacing your auto glass. There may be residue shards leftover either inside your car door or in other crevices throughout, but we will attempt to get as many possible to help our clients who enjoy driving barefoot feel safer.
Does USA Auto Glass Work With My Insurance Provider?
Having to get auto glass repairs unexpectedly can get more expensive than anticipated. Still, with a free estimate from the USA Auto Glass team, you will know exactly what to pay to have your windshield repaired or replaced. We can also help by working with your insurance company to ensure they pay the most amount possible to prevent you from having to reach for your wallet. We work alongside every insurance provider to protect our customers in the South Florida area. You can also count on us to take care of all the paperwork. Our team understands the system and how it works. Don't overpay for auto glass repairs or replacements ever again.
What Types of Glass Repair Services Do You Offer?
While auto glass repairs and replacements are our specialties, we do work on other types of vehicles. Thanks to our staff's 40+ years of experience in the industry, they have all the know-how to handle any issues with many cars, trucks, RVs, boats, and so much more. Simply give us a call, and we would be happy to take a look at any glass repairs you need on your vehicle. Below are some of the previous jobs we have accomplished, but we are always willing to try new adventures when it comes to helping our customers:
Is It Legal to Drive With Broken Auto Glass?
While it is not technically illegal to drive with a cracked or chipped windshield, it is very unsafe to drive with a damaged, cracked, chipped, or broken windshield. Our staff is dedicated to not only protecting you and your vehicle but making sure you follow all guidelines and regulations for road safety. We're able to work on any make or model and a multitude of other vehicles.
How Long Will I Have to Wait for an Appointment?
Not long at all! Thanks to our speedy crew, we move through our appointments with ease. We will get you in quickly to safeguard you from unsafe driving due to cracks or chips in your windshield or windows. We also provide South Florida with same-day services on windshields to get you back out on the road as soon as possible. Every service also comes with a free estimate to precisely let you know the cost without any hidden fees or unexpected charges.
Call On USA Auto Glass Today for Help
Having a cracked, chipped, or broken window on your vehicle isn't very safe, but thankfully you have a friends who can help in Homestead, FL. USA Auto Glass has provided auto glass repairs and replacements for more than 20 years. Our dedicated staff ensures your vehicle, and you are safe while driving around South Florida and beyond. On top of speedy services, you can also expect affordable prices and a free estimate with each call. You can either drop off your car at our office or have us come directly to you, whether at your home or office. Our mobile team keeps you safe no matter where the crack or chip occurred.
Why Choose Us?
Free Estimates
Se Habla Español
Instant Price Quotes
40+ Years of Experience
Experienced Technicians
Fleet Accounts Specialists
Same Day Service Available
No Job is Too Big or Too Small
We Work With All Insurance Carriers
Mobile Service Throughout South Florida
Proudly Part of These Networks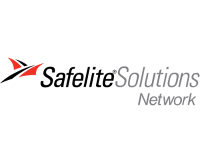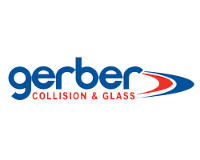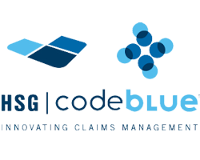 Our Providers