Auto Glass Safety Miami, FL
Stay Safe Out on the Road with Expert Auto Glass Repairs
A minor chip or crack in your auto glass doesn't seem like a major problem at first. Over time, it can expand, cause more damage to your windshield and windows, and put you in real danger out on the road. Shattered windshields, windows, and sunroofs can cause you to lose control of your vehicle, allow debris to get into your car's interior at high speeds, and cause injuries to you and your passengers. At USA Auto Glass Florida in Miami, we can help you avoid calamity with professional auto glass repairs and replacements that do more. Our trained technicians have more than 20 years of industry experience and utilize their training and state-of-the-art equipment to fix damaged or broken auto glass fast. Our local company can be onsite at your location with one call whether you need auto glass or car window repair or replacement service for your car, truck, heavy equipment, or RV. We're here to give you the ultimate convenience, safety, and efficiency when you need it most. Contact USA Auto Glass Florida today to schedule your free mobile estimate and let us help you stay safer behind the wheel.
The Benefits of Professional Auto Glass Repairs and Replacements
When most motorists see a crack or chip in their windshield or windows, they tend to ignore it as long as it doesn't interfere with their driving. By doing so, they're already putting themselves, other drivers, and their vehicles at risk of an accident and full, costly replacements later on. That is why it is so important to address cracks, chips, cuts, and fractures in your auto glass right away. Being more responsible can save you more time and money and offer you additional advantages as well:
Enhanced Safety: This is the number one reason why you need expert auto glass repairs right away. Damaged windshields and windows could shatter at any moment, causing severe distraction and possibly fatal collision. In a front-end collision, the windshield preserves up to 45 percent of the structural integrity of the vehicle's cabin and up to 60 percent if the vehicle rolls over. Cracked or chipped auto glass compromises that window and windshield safety and puts you and your passengers in unnecessary danger.
Airbag Functionality: Proper airbag deployment and function depends on the structural integrity of your windshield. If your auto glass is cracked or chipped, the passenger side airbag won't have the support it needs to safely pin your passenger to their seat and avoid ejecting them from the vehicle. This could result in serious injury or even death.
Auto Glass Preservation: Fixing chips and cracks in your windows or windshield can preserve the integrity of your auto glass for years to come. Our techs use specially designed heated resins that fill and expand inside the crack, making it like new again. Our repairs strengthen your auto glass overall and give you years of use without issue.
Improved Savings: Fast, mobile, onsite repairs from USA Auto Glass Florida can be done the same or next day. Our work fixes your issue on a schedule that works for you, with minimal interruption to your life, and prevents you from bringing your vehicle into a repair shop for a complete, lengthy, expensive replacement.
Protects the Environment: Auto glass repairs are the ideal alternative to full replacements. They keep your non-recyclable auto glass out of the dumpster and, by extension, out of the landfill. Less non-biodegradable waste is always best for the planet.
The USA Auto Glass Florida Difference
Many shops can provide repairs and replacements. Only USA Auto Glass Florida has the experience, technology, mobility, and service to set us apart. Our locally-owned company has more than 40 years of combined expertise assisting drivers throughout Miami, Kendall, South Miami Heights, FL, and beyond. Our techs understand the intricate process of repairing windshields, rear and side windows, sunroofs, and more and use that invaluable expertise to better serve you.
Our mobile teams will come to your location when you need us to assess the size, depth, and location of the damage and give you the right guidance to address the issues as soon as possible. Once engaged, we do the repair work onsite for every make and model of car, RV, or heavy equipment, offering you unmatched convenience and efficiency. Contact us today for your free estimate or emergency auto glass repairs.
Auto Insurance Assistance
Unlike other shops in the Miami, FL area, we can also help with insurance. Almost all of our work is covered under your auto policy, so you pay next to nothing. We work closely with all major carriers in the area and will handle all paperwork and claims processing, so you don't have to. Contact us to schedule your free estimate today and get safety auto glass repairs and replacements from the industry's best.
Contact USA Auto Glass Florida for Unrivaled Repairs & Service
When your auto glass is cracked, chipped, or damaged, we can help you stay safe. Choosing expert repairs and replacements from USA Auto Glass Florida safeguards your investment, your passengers, and other drivers while saving you time and money overall. Contact us today to schedule your free estimate and let us help you preserve what's truly important with professional services that last.
Why Choose Us?
Free Estimates
Se Habla Español
Instant Price Quotes
40+ Years of Experience
Experienced Technicians
Fleet Accounts Specialists
Same Day Service Available
No Job is Too Big or Too Small
We Work With All Insurance Carriers
Mobile Service Throughout South Florida
Proudly Part of These Networks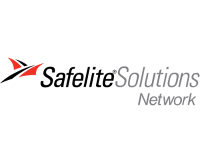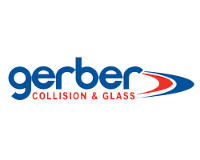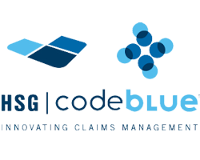 Our Providers