Call USA Auto Glass for Auto Glass Repair in Miami-Dade County
Auto Glass Replacement and Repairs for South Florida Drivers
From Everglades Nature Tours to Coral Castle, Burr's Berry Farm, and the Vizcaya Museum and Gardens, Miami-Dade County in South Florida is full of majestic sights to see. It's no wonder so many tourists and natives alike flock to the area for fun family road trips. However, being on the road comes with certain risks. Don't let a small crack in your windshield turn into a shattered mess that prevents you from being able to enjoy your vacation or the call of the open road. If you need RV glass repair in Miami-Dade County, USA Auto Glass is a quick phone call away. Our experienced technicians will come to you for mobile service you can count on when you need us. We've been providing auto glass replacement and repairs for South Florida drivers for over a decade. Contact us today for a free estimate on same-day service in Miami, South Miami Heights, Kendall, and many neighboring communities!
Heavy Equipment Glass Repair in South Miami Heights, FL
USA Auto Glass serves the needs of individual drivers, as well as commercial fleet accounts and industrial companies requiring heavy equipment glass repair in South Miami Heights and surrounding areas. All machinery repairs are done on-site to minimize downtime. Be sure to ask us about same-day appointments and instant price quotes to get your machines up and running quickly and safely.
Auto Glass Repair for Families Passing Through Kendall, FL
Our experienced auto glass technicians at USA Auto Glass offer dependable auto glass repair and replacement services for drivers in the Kendall area. In addition to windshield replacement and rock chip repairs, we also specialize in sunroof repairs, power window and lock repairs, and more. Whether you drive a BMW, Chevrolet, Hyundai, Nissan, or Volkswagen, we've worked with all makes and models. We'll even work with your insurance company for faster processing of insurance claims.
Boat Windshield Replacement for Boats Docked in Miami, FL
Miami is home to several of the most gorgeous beaches and marinas in the world. With so many boats docked in the vicinity, USA Auto Glass includes boat windshield replacement among our specialties. Don't let a cracked boat windshield ruin your family's day out on the water. From polycarbonate to laminated and tempered glass, entrust all your boat glass replacement needs to our dedicated team.
Contact USA Auto Glass for Same-Day Auto Glass Repair & More
When you need same-day auto, boat, or RV glass repair in Miami-Dade County, all you have to do is call USA Auto Glass. Our staff is fluent in both English and Spanish, so call us today to see how we go the extra mile for our customers. You may also view our testimonials or our gallery to see firsthand how we've helped other drivers just like you across South Florida.
Why Choose Us?
Free Estimates
Se Habla Español
Instant Price Quotes
40+ Years of Experience
Experienced Technicians
Fleet Accounts Specialists
Same Day Service Available
No Job is Too Big or Too Small
We Work With All Insurance Carriers
Mobile Service Throughout South Florida
Proudly Part of These Networks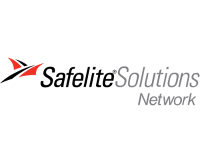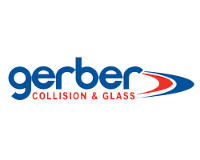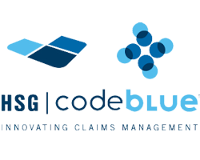 Our Providers