Auto Glass Replacement in Miami, FL
We Have Over 20 Years of Experience Fixing Auto Glass
Accidents happen. Given how vital your vehicle's windshield is, you have no choice but to repair the damage immediately. Regardless of what caused the damage to your windshield, USA Auto Glass can help. Our technicians have more than 20 years of combined auto glass experience and have worked with nearly every make and model of car, boat, and heavy equipment vehicle. We hire auto glass technicians who understand the process of replacing a windshield, rear window, or any side windows.
When to Repair or Replace Your Windshield
If you're driving and debris damages your windshield, give USA Auto Glass a call. We have a mobile repair unit capable of visiting your location. One of the reasons we advise our customers to be proactive is a large enough crack can break the windshield and threaten the safety of you and your passengers. When we arrive, we assess the scope of the damage and determine whether you should address the issue immediately or whether it's safe to drive home and resolve it at the earliest convenience. Keep in mind cracks can worsen, and repairing the damage quickly can avert costly window replacement services. We use a variety of factors to determine whether to repair or replace your windshield.
Size: One of the first things USA Auto Glass evaluates is the overall size of the windshield crack or chip. We can usually repair chips smaller than a quarter or cracks less than three inches, but there are some restrictions. The depth and the location of the damage play roles as well.
Depth: Windshields aren't one panel of glass – they're two, with a plastic layer in between. Our technicians examine whether the damage penetrated through both those layers of glass. We can usually repair damage if it is cosmetic or limited to the outer layer.
Location: Windshields are weakest at the outer edges of the glass, so any damage in that area is best left to wholesale replacement. If the damage occurred in the center of the glass, we can often repair it as long as the size and depth aren't too serious.
We Come to You for Windshield Replacement Services
Windshield replacement doesn't have to be complicated. USA Auto Glass can come to any customers located throughout the Keys, Ft. Lauderdale, Miami, and West Palm Beach. The most important thing is to avoid driving a vehicle that requires windshield replacement services. The windshield can completely shatter at any moment, making operating a car with a significantly damaged windshield a safety risk to you, your passengers, and even other motorists. To make things easier, our technicians provide a free estimate with their recommendation. We make our windshield replacement process straightforward for a reason. During a front-end collision, the windshield provides up to 45 percent of the structural integrity of the cabin and up to 60 percent if the vehicle rolls over. A damaged windshield doesn't offer the same protection, which severely endangers your safety.
We Offer a Broad Spectrum of Auto Glass Services
We provide more than windshield replacement and repairs. USA Auto Glass is proud to offer a wide range of repair services for every facet of your vehicle. Our experienced technicians can repair power windows and replace sunroofs, as well as handle large-scale fleet accounts. We're not strangers to boat windshield replacement, heavy equipment glass repair, and RV glass repair, either. If it gets you from point A to point B and has glass on it, USA Auto Glass can fix it for you. Our versatile services have allowed us to build strong relationships with our customers, some of whom own a boat or RV, in addition to their family vehicle.
Miami-Dade Trusts Our Family-Owned Company for Their Needs
USA Auto Glass is more than happy to work with your insurance carrier to make the process easier. Our goal is to get you back on the road with as little inconvenience as possible. Miami-Dade can trust our family-owned and -operated company to deliver personalized and friendly customer service, no matter the size of the client. If we feel like we're not well-equipped to handle your situation, we'll be sure to give you an excellent referral to someone who can.
If it gets you from point A to point B and has glass on it, chances are, USA Auto Glass can fix it for you. In addition to performing auto glass replacement on both foreign and domestic cars, our experienced technicians can also repair or replace windows on heavy equipment vehicles, boats, yachts, RVs, and more. If we feel like we're not well-equipped to handle your situation, we'll be sure to give you a good referral to someone who can.
Call our Miami auto glass replacement team at (305) 247-9100 to learn how affordable our services are!
Why Choose Us?
Free Estimates
Se Habla Español
Instant Price Quotes
40+ Years of Experience
Experienced Technicians
Fleet Accounts Specialists
Same Day Service Available
No Job is Too Big or Too Small
We Work With All Insurance Carriers
Mobile Service Throughout South Florida
Proudly Part of These Networks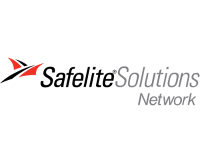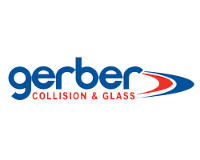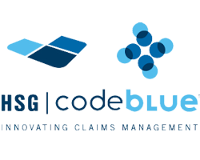 Our Providers