Auto Glass Repair in Miami-Dade County
Don't Drive with Cracked or Damaged Windows
USA Auto Glass's main goal is to repair or replace our customers' damaged auto glass. We come to you—meaning wherever you are located in the South Florida area, our mobile auto glass repair/replacement technicians come to your location and provide the needed service for your car. Our professionals have more than 20 years of combined experience and we have worked with all makes and models of cars.
Drivers Rely on USA Auto Glass for Windshield Replacements
Whether you live in Homestead, FL or you are traveling through the South Florida area and need auto glass repair, you can rely on USA Auto Glass to deliver. You read correctly; we deliver. Wherever you are, we can come to you to offer these services to ensure you have chip-free auto glass while driving on the road. We can provide same-day service, from 8:00 a.m. until 5:00 p.m. Monday through Friday. You can also stop by our shop located in Homestead, FL. Our trusted in-house team will help with any auto glass repair needed to get you back on the road safely. You shouldn't drive with a cracked or damaged windshield, and the longer you let it go unrepaired, the worse your visibility becomes.
Same-Day Windshield Chip Repair and Replacement
Florida drivers should be warned it is actually illegal to drive your vehicle with chips or cracks in your windshield. Because of this law, USA Auto Glass provides our same-day services to get you back on the road safely and legally. No matter the make or model of your car, our glass replacement team can have your windshield, power, and back windows replaced in no time. We offer affordable prices and accept most insurance carriers for windshield chip repairs and auto glass replacement. After you speak with one of our experts over the phone, we will also be able to provide you with a free estimate for the job. We make the choice for USA Auto Glass easy for all your car window replacement needs in Homestead, FL and surrounding areas in Miami-Dade County.
Types of Auto Glass Repair from USA Auto Glass
With over 20 years of combined industry experience and knowledge, the team at USA Auto Glass is well-qualified to offer any type of auto glass repair for your car, van, SUV, or truck. We have been helping Homestead, FL residents and beyond get their car window repairs and more. We also work with more than your average car windshield replacement. We also provide windshield repair and replacement for boats, RVs, and other motorized vehicles. We always appreciate a good challenge, so if you don't see your vehicle listed below but need auto glass repairs, please give us a call:
We service the following brands:
Acura

Austin Martin

Bentley

Audi

BMW

Bugatti

Buick

Cadillac

Chevrolet

Chrysler

Jeep

Kia

Dodge

Fiat

Ford

GMC

Honda

Hyundai

Infinity

Isuzu

Jaguar

Lamborghini

Land Rover

Lexus

Maserati

Mazda

Mercedes Benz

Mitsubishi

Nissan

Porch

Saab

Scion

Smart

Subaru

Suzuki

Tesla

Toyota

Volkswagen

Volvo
What Insurance Companies Do You Work With?
For your convenience, we work with all insurance carriers when it comes to auto glass repair. We understand what a pain it is to file with insurance, which is why USA Auto Glass will work directly with your insurance company so you can get the whole situation settled quickly. Our experienced staff members will accept, bill, and process your insurance claim for you so you don't have to worry about a thing. By having us work directly with your insurance company, you won't have to go through a long and painful process of waiting to hear back from multiple parties over a long period of time.
Call or Visit USA Auto Glass
From the front windshield to the back and everything in-between, we are your auto glass repair team in South Florida. Whether you need a windshield chip repair or a total car window replacement, USA Auto Glass is the company to call. We can either send our team directly out to you, or you can bring your car into our garage for same-day auto glass replacement service in an emergency. We are available to assist Monday through Friday from 8:00 a.m. until 5:00 p.m. Our locally-owned and -operated glass repair company has been helping drivers for over 20 years. We keep you safe and legal when it comes to having clear windshields with no chips or cracks. Give us a call today (786) 272-5603!
Why Choose Us?
Free Estimates
Se Habla Español
Instant Price Quotes
40+ Years of Experience
Experienced Technicians
Fleet Accounts Specialists
Same Day Service Available
No Job is Too Big or Too Small
We Work With All Insurance Carriers
Mobile Service Throughout South Florida
Proudly Part of These Networks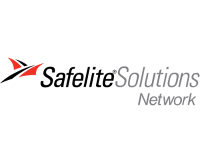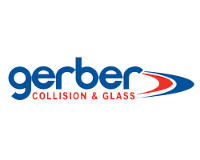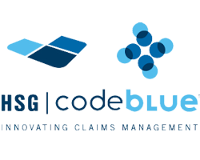 Our Providers