Auto Glass Repair in Miami-Dade County
USA Auto Glass' Expert Auto Glass Services
USA Auto Glass is committed to offering Southwest Florida the highest quality auto glass services. We aim to repair or replace our customers' damaged auto glass quickly and efficiently. Our mobile auto glass repair and replacement technicians come to you wherever you're located in South Florida. Our USA Auto Glass technicians are highly trained and certified in auto glass installations for your peace of mind. We understand the critical need for properly installed auto glass for your safety. Our experienced professionals have more than 20 years of combined experience, and we work with all makes and models of cars. Contact us today for a quote on our auto glass repair services!
Types of Auto Glass Repair from USA Auto Glass
Our team at USA Auto Glass has decades of experience and is well-qualified to offer any type of auto glass repair for your car, van, SUV, or truck. We exceed expectations by going beyond car window repairs to provide multiple types of auto glass repair services. Our auto glass technicians are here to repair and replace all types of auto glass to get you on the road as quickly and safely as possible.
Mobile Auto Glass Repairs & Replacement 
Whether you live in Homestead, FL, or are traveling through the South Florida area and need auto glass repair, you can rely on USA Auto Glass to deliver. Our mobile window repair and replacement services provide fast and efficient service. Our trained mobile technicians can repair side and back glass, windshields, mirrors, and sunroofs. We use top-of-the-line sealant products and expert techniques to repair your auto glass damage.
Windshield Repair & Replacement
Florida drivers should be warned it is illegal to drive your vehicle with chips or cracks in your windshield. Because of this law, USA Auto Glass provides our same-day windshield repair and replacement services to get you back on the road safely and legally. No matter the make or model of your car, our glass replacement team can have your windshield, power, and back windows replaced in no time.
Car Window Repair
If you have a broken vehicle window, we offer fast and easy car window repair and car window replacement services. Getting your auto glass repaired or replaced as quickly as possible is essential. We work on all makes and models to ensure you aren't driving with uncovered windows.
Power Window Repair
Our power window repair services provide relief when the automatic windows aren't working correctly. We will determine if your motor or regulator needs to be replaced. We understand the importance of working power windows, so we will work as quickly and efficiently as possible to ensure your windows are in working order.
Sunroof Replacement 
If you're having trouble opening or closing your sunroof, let us replace it with our exemplary sunroof replacement services. Whether the sunroof is broken or you need to upgrade parts, we're here to install a completely new one. We have extensive experience working on all makes and models of vehicles with sunroofs.
Auto Glass Replacement 
Our auto glass replacement services include heavy equipment glass repair and RV glass repair. We've repaired and replaced the auto glass on every make and model of vehicle on the road today. Our technicians will quickly determine what type of auto glass replacement best fits your needs.
Rear Window Replacement
When your rear window is chipped, cracked, or shattered, you need premier rear window replacement services. We will replace your rear window with expert services that avoid fluid leaks, mismatching sizes, and poor adhesive application. We'll have your rear window replaced quickly to ensure you're back on the road as soon as possible.
Windshield Camera Recalibration
If your vehicle is equipped with an advanced safety system, we know to handle windshield camera recalibrations after windshield replacement services. We can work with Advanced Driver Assistance Systems (ADAS) for all vehicle makes and models. Our mobile, same-day services can quickly recalibrate your camera to ensure it is in optimal working quality.
Fleet Accounts
We have on-site USA Auto Glass fleet account specialists who will work with you and your company for fleet account services. When you have a fleet account with us, you'll get consistent auto glass repairs and replacements at competitive rates. We understand your auto glass issues must be repaired quickly to ensure you don't lose valuable business time.
What Insurance Companies Do You Work With?
For your convenience, USA Auto Glass works with all insurance providers. We understand filing with insurance can be challenging, so we work directly with your insurance company for faster services. Our experienced staff members will accept, bill, and process your insurance claim for you. By having us work directly with your insurance company, you won't have to go through a long and painful process of waiting to hear back from multiple parties.
Auto Glass Repair vs. Replacement 
USA Auto Glass in Florida will quickly assess your auto glass damage to determine if you need a repair or replacement. It's often problematic for drivers to know if they need a spot repair or a complete replacement. Our experienced technicians perform an extensive examination of your auto glass issues before making our recommendation on repairs versus replacements. It's important to understand that even a tiny chip or crack can quickly become a significant issue if it isn't treated immediately.
Why Are Auto Glass Repairs and Replacements Important?
Auto glass repairs and replacements may seem like a hassle, but they are critical to your safety. Getting your auto glass repaired or replaced as quickly as possible is essential. A small crack or chip in your auto glass makes it much easier to shatter. We can often do simple repairs when the crack or chip is new instead of installing a completely new piece of glass. We put your safety first.
Why Choose USA Auto Glass?
USA Auto Glass is your locally owned auto glass repair specialty shop. We have 40 years of combined experience assisting drivers throughout the Keys, Ft. Lauderdale, West Palm Beach, Kendall, South Miami Heights, Homestead, and many other surrounding areas. Our team proudly offers same-day service on almost all of our auto glass repair services. We work hard to find the best and fastest solution to your auto glass problems. We do our best to offer repair services before recommending complete replacement services. We understand the critical safety aspect of driving with a chipped or cracked windshield. Our team addresses auto glass problems, finds the best solution for them, and gets you back on the road safely.
Call USA Auto Glass Today!
Our premier auto glass team in Southwest Florida is here for all your auto glass needs. Whether you need a tiny chip repaired or a new back window installed, our experienced team is here for you. We'll take care of everything from the insurance paperwork to the final inspection to safely get you back on the road. You can decide if our mobile auto glass services are more convenient than coming into our shop for treatment. We're proud to offer same-day auto glass replacement services in an emergency. We are available to assist Monday through Friday from 8:00 a.m. until 5:00 p.m. Our locally-owned and -operated glass repair company has been helping drivers for over 20 years. We keep you safe and legal when it comes to having clear windshields with no chips or cracks. Contact us today for more information!
Why Choose Us?
Free Estimates
Se Habla Español
Instant Price Quotes
40+ Years of Experience
Experienced Technicians
Fleet Accounts Specialists
Same Day Service Available
No Job is Too Big or Too Small
We Work With All Insurance Carriers
Mobile Service Throughout South Florida
Proudly Part of These Networks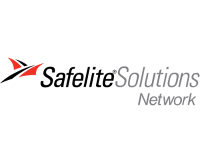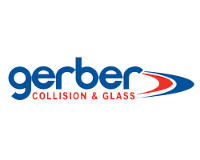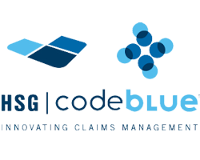 Our Providers