Expert Heavy Machinery Glass Repair and/or Replacement in Miami, Florida
Construction Vehicle Glass Repair and/or Replacement from USA Auto Glass
The glass on heavy machinery and construction vehicles protects the operator from debris, keeping not only the vehicle but also the person behind the wheel from harm. If the glass becomes damaged, it's important to have the necessary glass repair as soon as possible. If you neglect cracked glass on farm equipment, heavy machinery, or construction equipment, you're risking further damage to the glass and jeopardizing the safety of whoever is operating the machinery. What's more, damaged glass decreases the value of your equipment and can even render it inoperable. Fortunately, when you contact USA Auto Glass, we can perform heavy machinery glass repair in the Miami, FL area quickly and conveniently to minimize downtime and work-related accidents.
We Bring Construction Vehicle Glass Repair and/or Replacement to You
What sets USA Auto Glass apart? For one thing, our technicians are skillful and experienced. While typical auto glass shops can't handle heavy machinery glass repair, we've got the tools and knowledge necessary to complete the repair and replacement of glass on all types of vehicles and machinery. What's more, USA Auto Glass is a mobile unit, so we bring heavy machinery and construction vehicle glass repair to you, no matter where you are in South Florida. We'll meet you wherever you are and perform your glass repair or replacement swiftly, so you can get back to work.
No Glass Repair and/or Replacement Job Is Too Big or Too Small
Whether you've got small issues like glass chips or cracks or your windshield is shattered, the team at USA Auto Glass can handle every repair or replacement. No job is too simple or too complicated. We know your construction equipment and heavy machinery glass repair is crucial, so we work hard to resolve any and all glass repair issues as fast as possible. We'll travel to your location in Miami and throughout South Florida, and we can typically provide same-day service.
Trust Our Family-Owned Business with All Your Glass Repair and/or Replacement
USA Auto Glass is a locally-owned and -operated company, managed by partners with more than 20 years of combined professional experience. We're more than happy to work with your insurance because we want your vehicle or equipment to be operational as soon as possible. Our technicians can handle even the biggest jobs quickly, and our family-owned business provides personalized and friendly customer service. Our attention to detail has built our reputation, and our commitment to exceeding our customers' expectations never wavers. What's more, the friendly, hometown attitude of our staff makes customers feel at ease as we work to handle their glass repair and get them back on the road or the water. Whether you need auto, boat, RV, construction equipment, or heavy machinery glass repair, you can trust us to get the job done rapidly, without compromising quality. Contact us in Miami, Kendall, or South Miami Heights for an online quote or an in-person estimate, and we'll come to you to complete your heavy machinery glass repair.
Why Choose Us?
Free Estimates
Se Habla Español
Instant Price Quotes
40+ Years of Experience
Experienced Technicians
Fleet Accounts Specialists
Same Day Service Available
No Job is Too Big or Too Small
We Work With All Insurance Carriers
Mobile Service Throughout South Florida
Proudly Part of These Networks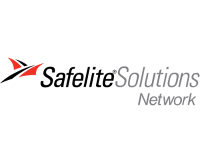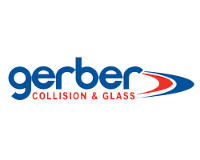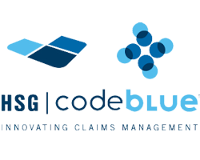 Our Providers