Windshield Chip Repair Insurance in Miami, FL

Using Insurance to Pay for Windshield Replacements
USA Auto Glass is happy to work directly with your insurance company to provide fast service and processing of your repair or replacement. Insurance claims are accepted and billed directly by our experienced staff. When you need your windshield or auto glass repaired or replaced in Miami, you can trust our team. We also provide rock chip repairs and will take care of your auto glass insurance claim for you. We are approved by all major networks and have earned the title as "Distinguished Performers." Learn more and contact us today.
What Does Windshield Insurance Cover?
Comprehensive car insurance may pay to replace your windshield if it's been damaged by a rock, tree branch, or hail. You'll usually have to pay your deductible before the insurance kicks in. Broken glass is most often a part of comprehensive physical damage coverage. It can also be covered under property damage liability insurance if someone else is at fault. Insurance will usually cover the cost of having your car's windshield repaired or replaced if the damage is caused by an "act of God," which may also include events such as a baseball crashing into your windshield, an animal crashing into it, or an act of vandalism. It's recommended that you check with your insurance company and make sure you are covered because windshields crack fairly often.
What Should I Do if My Vehicle's Glass Breaks?
Report the damage to your insurance company as soon as possible. With many companies, you can report your claim online or through an app. You should be able to choose your own windshield repair company, so schedule an appointment with USA Auto Glass. Protect your car's interior from weather damage if an entire piece of glass has been broken out. Park in a garage if you're able to, and cover the opening with tape and plastic. Be careful with broken glass in and around your vehicle.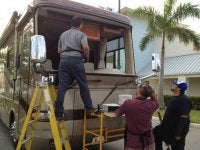 Will My Insurance Rates Go Up if I File a Claim?
Some drivers are worried that filing a claim to have their windshield or auto glass repaired or replaced could cause their auto insurance rates to go up. If you're filing a comprehensive claim, the good news is that it won't cause your rates to increase. There may be limits on how many windshield claims you can make, and you should find out because surpassing this could raise your deductible or your insurance may refuse to pay. The best thing to do is to check with your insurance company.
Auto Glass Replacements in Florida
When you need auto glass replacement in Dade, Broward, or Palm Beach county, trust the experts at USA Auto Glass. We have more than 20 years of experience fixing auto glass. We know that accidents happen, and we can help. We've worked with nearly every make and model of car, and we also work on boats and heavy equipment. We have a mobile repair unit that can visit your location. We recommend being proactive because a large enough crack can eventually break the windshield, threatening the safety of you and your passengers. Our professional team will assess the scope of the damage and determine whether the issue should be addressed immediately. Some of the factors we'll consider regarding chipped windshields include the size, depth, and location of the crack.
We'll Deal With Your Insurance Company
Our team at USA Auto Glass is here to assist you and make the auto glass repair process easier and less stressful. When your auto glass becomes damaged, one of your first thoughts is likely, "how much will this cost me?". You might also be asking yourself, "does auto insurance cover glass repair?". We're here to answer your questions and help you through this annoying situation. When a crack, chip, or further damage occurs, the last thing you should do is delay auto glass repair or replacement because you're trying to save money. We know not everyone has extra money sitting around for these types of repairs, which is why we offer competitive pricing to allow you to repair your windshield damage as soon as possible. Auto glass repairs and replacements can be made with or without insurance claims.
Paying with insurance – Windshield repairs and replacements are often fully covered by your auto insurance company. USA Auto Glass works closely with all major insurance companies, and we can take care of your insurance claim for you. We make everything easy on you, and we can even come to you to perform the necessary work.
Paying without insurance – If you don't have comprehensive coverage or choose not to file a claim with your insurance, you'll be responsible for your auto glass repair or replacement cost. Your price can vary based on the size of the damage.
Get Your Auto Glass Repair Quote Today
While no one wants to have their windshield damaged, the team at USA Auto Glass makes the repair or replacement process as easy and hassle-free as possible. We can come to you to perform the necessary repairs, and we'll work directly with your insurance company to file your claim. You can have a brand-new windshield today, and in many cases, you won't pay a dime. Our team also repairs power windows and replaces sunroofs. We also work on fleets, boats, heavy machinery, and RVs. Contact us today to request a quote or same-day service.
Why Choose Us?
Free Estimates
Se Habla Español
Instant Price Quotes
40+ Years of Experience
Experienced Technicians
Fleet Accounts Specialists
Same Day Service Available
No Job is Too Big or Too Small
We Work With All Insurance Carriers
Mobile Service Throughout South Florida
Proudly Part of These Networks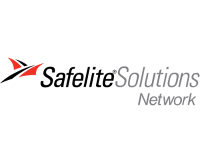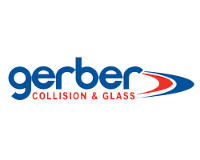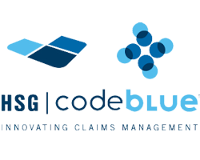 Our Providers