Windshield Camera Recalibration Services in Miami, FL
We Will Recalibrate Your Windshield Camera to Keep You Safe
A majority of new vehicles on the road are equipped with advanced safety systems. Nearly all major brands require a safety system recalibration after windshield replacement. USA Auto Glass handles windshield camera recalibrations of all kinds for drivers in the Greater Miami, FL area. We have been working with local customers for more than 25 years, offering fast, affordable service that keeps them safe behind the wheel. Our experienced, fully trained technicians work with Advanced Driver Assistance Systems (ADAS) for all vehicle makes and models.  We offer mobile, same-day service for personal, fleet, and police vehicles. Call us today to get your free estimate.
What is Windshield Camera Recalibration?
Vehicle manufacturers began incorporating cameras into their ADAS in the late 1990s to make driving safer and more comfortable. Today, there are sensors and cameras on almost every car out on the road, including a camera connected to the windshield. This camera is part of a system that recognizes road markings, other vehicles, and pedestrians. It alerts drivers to impending dangers. When your windshield sustains damage and needs replacement, the manufacturer often requires that we recalibrate the front windshield camera before completing repairs.
Windshield Cameras as Part of ADAS
A windshield camera is not just a forward-facing safety device. The camera works as part of a more extensive system that encompasses almost every inch of the vehicle to improve overall security and operation when driving. This system gives drivers 360-degree detection capabilities and a variety of alerts. The most common ADAS features include:
Lane Keep Assist (LKA): This system is designed to keep your vehicle in the center of the lane. It can send an alert or even make a steering correction if you begin to veer.
Lane Departure Warning System (LWD): The LWD alerts you through a vibration if you leave a detected lane without using your turn signal.
Forward Collision Alert (FCA): Forward collision alerts notify you that the distance between your vehicle and another object is too short and that collision is imminent.  
Collision Mitigation Braking System (CMBS): Like the FCA, this system alerts you to an impending collision and applies the brakes automatically if necessary.
Adaptive Cruise Control (ACC): ACC systems allow you to release pressure on the accelerator and maintain a constant speed while driving. This ability also helps you maintain a safe distance from the car in front of you.
Types of Windshield Camera Recalibration
Whether you drive a personal vehicle, fleet vehicle, or a law enforcement vehicle, windshield camera recalibration is a job for a trained, certified professional. USA Auto Glass technicians specialize in this type of service and can complete a recalibration in a single appointment. Over the past quarter-century, we have perfected our methods. We offer superior assistance to optimize your camera's performance and ensure your safety out on the road. Our company performs both types of windshield camera recalibration in the Greater Miami, FL area:
Static Recalibration: Static recalibration requires the placement of a mounted target image on a fixture in front of the vehicle during service. The camera then focuses on that image and resets its alignment for proper use.
Dynamic Recalibration: Dynamic recalibration works through small, portable, electronic devices plugged directly into your vehicle's onboard diagnostics (OBD) II port. The process requires an operator to drive the vehicle at a steady speed on clearly marked roads during favorable weather conditions to readjust and realign the forward camera.
Why Do I Need Windshield Calibration?
Your ADAS cameras affect more than what you can see through your front windshield. They work in tandem with other features to form a system that includes blind-spot monitors, driver drowsiness detection, and collision avoidance and lane departure systems. Even the slightest change in camera angle can affect the accuracy of road markings and perceived images. This makes recalibration a must. Additionally, if your new windshield is not an original equipment manufacturer (OEM) windshield, it most likely does not have the same specs. These small but important differences can throw off the calibration and cause misalignment. A misaligned camera can endanger operation and cause major accidents or injuries. Thus, it is crucial to recalibrate the camera to ensure proper alignment and function within the ADAS.

Our Windshield Camera Recalibration Process
Your vehicle's ADAS saves lives. You need a trusted expert with the right recalibration experience to ensure your ADAS is functioning optimally. The technicians at USA Auto Glass specialize in recalibrations. We follow a proven process for fast, efficient results:
Appointment: When we perform auto glass replacement for your vehicle, our technicians will provide alerts if your windshield camera needs recalibration. Once we go over all the details with you about OEM glass and costs, you have options. You can choose to have the work done here in our Miami shop or at a place that is convenient for you with our prompt mobile services.
Recalibration: At the time of your appointment, one of our experienced technicians will run a pre- and post-scan of your vehicle. This scan uses state-of-the-art recalibration devices to pull any computer codes that show problems or misalignments. Once the codes clear, we will begin the designated recalibration required by the manufacturer. The type of service you receive will depend on whether you need static or dynamic recalibration.

Static Recalibration: Static recalibrations do not generally need road testing. We test all parameters in our controlled workshop environment. Our technicians mount a fixed target image on a sensitive, specialized Camera and Sensor Calibration (CSC) tool in front of the vehicle. This realigns the camera and sets sensors and features back to their correct working positions. Static recalibrations can take approximately four hours to complete, including windshield install time.

Dynamic Recalibration: Our technicians complete dynamic recalibrations on the road. USA Auto Glass personnel will drive your vehicle on well-marked streets and highways. This allows our testing equipment to speak to your vehicle's internal computer in real-time. Your camera then uses cues from the road, such as signs and painted lines, to align all camera angles and recalibrate the system features to their surroundings. The windshield must set for at least 30 minutes after replacement before dynamic testing can begin. Dynamic calibrations take 30 to 45 minutes following that allotted time.
The Cost of Windshield Camera Recalibration
Windshield camera recalibration can be as simple as resetting your vehicle's computer system.  Or, it can be as complex as setting up lasers, taking measurements, and making manual adjustments. Thus, the costs of recalibration can vary depending on the type of necessary work. Average fees for windshield camera recalibrations range between $25 and $650. These costs are minimal when compared to the costs of deadly accidents. Aligned sensors and cameras could be the difference between safety and automotive calamity.
Will Insurance Cover the Cost of Recalibration?
For almost three decades, USA Auto Glass has offered fast, efficient windshield replacement and windshield camera recalibration to our local customers. We work with citizens, businesses, and law enforcement every day to ensure their systems are accurate, functional, and safe. We test and retest any windshield camera mount that we repair. We use the most advanced technology and proven recalibration methods. Our company invests in continuous training and stays up to date on all manufacturer specifications. We promise the most precise recalibrations and strive to keep your parts and labor costs down. Habla Español tambien.
Contact USA Auto Glass for Recalibrations
Taking time for car repair is never easy. But the benefits of windshield replacement and proper windshield camera recalibration are worth it. According to the AAA Foundation for Traffic Safety, ADAS prevent over 2.7 million accidents, 1.1 million injuries, and nearly 9,500 deaths in the United States each year. For more than 25 years, technicians at USA Auto Glass have helped drivers in the Greater Miami, FL, area recalibrate their cameras as part of those systems to stay safe on the road. Let us help you too. Contact us today to schedule service.
Why Choose Us?
Free Estimates
Se Habla Español
Instant Price Quotes
40+ Years of Experience
Experienced Technicians
Fleet Accounts Specialists
Same Day Service Available
No Job is Too Big or Too Small
We Work With All Insurance Carriers
Mobile Service Throughout South Florida
Proudly Part of These Networks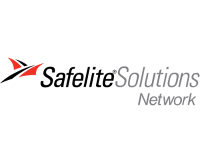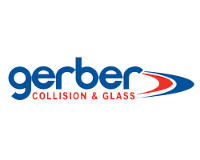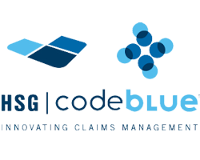 Our Providers