Need an Emergency Windshield Replacement in Kendall, FL
Come to USA Auto Glass, or Let Us Come to You on the Road
More and more people are discovering the benefits of living in Kendall, FL. Kendall is close enough to Miami for commuters and those who enjoy the region's sandy beaches and sunshine, but far enough on the outskirts to avoid the traffic and high cost of living. With so many residents and tourists visiting the area year-round, the risk for auto accidents with cracked windows and windshields also increases. Whether you live in Miami or Kendall, USA Auto Glass would be happy to help with an emergency auto windshield replacement. We specialize in mobile auto glass repair and replacement. Please contact us today to request a free estimate. Be sure to ask about the possibility of hassle-free same-day service!
Don't Put Off That Auto Glass Replacement or Repair You Need
You may be tempted to ignore a cracked window or a sliver in your windshield. However, it doesn't take long for damage to spread and impact your visibility. Many insurance companies cover rock chip repairs, at least partially, depending on your policy. Get peace of mind with USA Auto Glass' mobile auto glass replacement and repair services in Kendall, FL. Our well-trained auto glass technicians have over 40 years of combined experience and can even assist you with sunroof repairs, as well as power window and lock repairs. We accept most major insurance carriers for fast claim processing.
Boat Windshield Replacement & RV Glass Repair Made Easy
South Florida's proximity to the ocean makes it home to some of the best marinas in the world. If you're docking your boat in the Kendall area and realize you need a boat windshield replacement, no job involving glass repair or replacement is too complex for USA Auto Glass. Our technicians are also qualified to provide RV glass repair while you wait. You won't have to put your vacation plans completely on hold, thanks to our convenient same-day service. From windshield replacement to the windows and side mirrors, we'll have your RV road-ready again in no time!
Heavy Equipment Glass Repair Without Any Hassles in Florida
Individuals aren't the only ones who benefit from the services of USA Auto Glass. We also provide on-site heavy equipment glass repair for Kendall-area companies looking to keep construction and farm machinery in working order for fewer accidents and less downtime on the job due to safety concerns. We also service many fleet accounts, including Ryder, Kelly Tractor, Eagle Brands, Penske, and Publix.
Contact USA Auto Glass to Request Same-Day Service Today
Please contact USA Auto Glass today to request same-day service for windshield replacement in Kendall, FL. For over a decade, South Florida drivers have relied on our locally-owned auto glass company for affordable pricing and exceptional customer service that goes the extra mile. Our staff is fluent in both English and Spanish. Read our testimonials to discover the USA Auto Glass difference!
Why Choose Us?
Free Estimates
Se Habla Español
Instant Price Quotes
40+ Years of Experience
Experienced Technicians
Fleet Accounts Specialists
Same Day Service Available
No Job is Too Big or Too Small
We Work With All Insurance Carriers
Mobile Service Throughout South Florida
Proudly Part of These Networks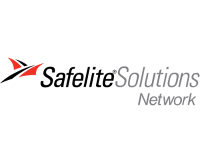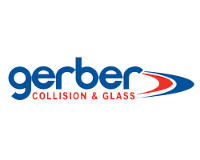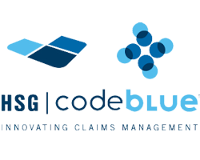 Our Providers