Same-Day Auto Glass Replacement & More for Miami, FL Drivers
Rely on USA Auto Glass' Technicians for Mobile Auto Glass Repair
Miami, FL is renowned for its sandy beaches, sunny year-round weather, bustling nightlife, and world-class entertainment. With so many people always on the go in Miami-Dade County, the need for auto glass repair and replacement also rises. Luckily for you, USA Auto Glass is there for you with some of the best technicians in the business. For over a decade, South Florida drivers have counted on us to provide same-day service at affordable prices. We're experienced with all makes and models, and our team is fluent in both English and Spanish. Please contact us today to request a free estimate!
Auto Glass Repair & Replacement with Insurance Claim Processing
If you have a cracked window or windshield, don't jeopardize your safety and that of your passengers by driving with it. USA Auto Glass' technicians would be happy to come to you with our mobile auto glass repair and replacement services in Miami, FL. The longer you ignore a damaged windshield, the further the crack can spread and reduce your visibility. Many rock chip repairs are covered at least partially by insurance. Our auto glass company is also capable of assisting with insurance claim processing, as well as sunroof glass repair and power window and lock replacement. You're in good hands with our team.
RV Glass Repair & Boat Windshield Replacement While You Wait
No auto glass repair is too big for USA Auto Glass, including RV glass repair! Whether you need the windshield, windows, or side mirrors replaced, our technicians are equipped with the expertise and tools for the job. If your boat is docked in the Miami area, we also specialize in boat windshield replacement while you wait. From polycarbonate to tempered and laminated glass, we're adept at working with all types of boat windshields. We'll ensure your commercial boat or pleasure craft is safe and seaworthy with marine-grade glass, so that you can be back out on the water in no time.
Need a Heavy Equipment Glass Repair? We Do That Here Too!
From farm machinery to construction equipment, USA Auto Glass also provides heavy equipment glass repair for Miami-based customers. Avoid work-related accidents caused by damaged equipment and flying debris. You'll find our repair estimates to be fair, and we even come to your job site to reduce your downtime because we know that time is money in construction.
Call USA Auto Glass to Request a Free Estimate in South Florida
The next time you need an auto glass replacement in Miami, FL, do yourself a favor and call USA Auto Glass for a free estimate and same-day service. Our locally-owned company has specialized in the glass replacement business for over a decade and is trusted by many large fleet accounts, including Penske, Ryder, Publix, Kelly Tractor, and AT&T. We go the extra mile for drivers in South Florida, which is reflected in the number of positive testimonials we receive from satisfied customers. Call us today!
Why Choose Us?
Free Estimates
Se Habla Español
Instant Price Quotes
40+ Years of Experience
Experienced Technicians
Fleet Accounts Specialists
Same Day Service Available
No Job is Too Big or Too Small
We Work With All Insurance Carriers
Mobile Service Throughout South Florida
Proudly Part of These Networks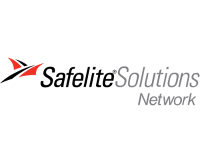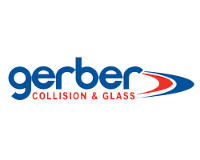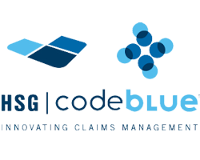 Our Providers