Professional Windshield Repair & Replacement in Miami, FL
USA Auto Glass Will Fix Any Crack, Chip, or Damage
Chipped or cracked windshields are all too common on the road. They can happen at any time, and in most instances, they're not even the fault of the driver or car owner. That is why USA Auto Glass is dedicated to providing fast and easy auto windshield repair and replacement for Miami, FL drivers. It doesn't matter how your windshield suffered damage — the most important thing is to get you back on the road quickly with safe and reliable car windshield repair. We offer complete windshield repair and replacement for all makes and models of vehicles. Our work speaks for itself!
Reliable Windshield Glass Repair
If you've suffered a crack or chip in your windshield and you need repair, call the experts at USA Auto Glass. If the damage is minor, a windshield chip or crack repair may be all you need instead of an entire replacement. Working with our professional team is an easy and effective way to treat your crack or chip and prevent it from spreading further. Our windshield repair crew will look at a few things when deciding if your windshield can be repaired or should be replaced. We'll consider the size of the chip or crack, the number of chips or separate cracks in the windshield, and the placement of the chip or crack. Anything that hinders the driver's view or cracks that are too close to the edges of the windshield will call for a windshield replacement.
Fast, On-Site Windshield Replacement
A cracked windshield doesn't just look bad; it can also be incredibly dangerous to drive with one. Large chips and cracks that are too big to repair should be fixed by a professional. It's difficult for the average driver to accurately assess the severity of a crack or chip in a windshield. While the glass may appear to be stable, driving at high speeds, experiencing strong winds, or coming in contact with any object or force could turn a typical crack into a shattered windshield. Fortunately for drivers in South Florida, USA Auto Glass offers fast mobile auto glass replacement services. That means we come to where you are! Experiencing damage to your windshield is enough of a hassle. We make windshield replacement a breeze by coming to your home, work, or wherever your car is for same-day auto windshield replacement service.
Common Causes and Ways to Avoid Cracks or Chips in Windshields
Today's windshields are made to be durable. Typically, they include two layers of glass and are reinforced by a plastic layer. High-quality glass and construction are critical as windshields are constantly exposed to all elements of the road. However, even with multiple layers of glass and plastic reinforcement, it's pretty routine that a car windshield will sustain a chip or crack over the life of the car. Sometimes, you may notice a crack or chip and not even know how it happened, but some of the most common causes are:
Gravel Roads: Driving on gravel roads can cause all kinds of debris to get kicked up from other cars. Keep a safe distance from cars in front of you.
Construction Vehicles: Even empty construction vehicles can have remnants of debris, dirt, or gravel in them that can find its way into traffic. It's best to say far behind trucks or switch lanes if possible.
Sunlight: Heat can cause outer edges of windshields to expand faster than the center, causing cracks. Try to park out of direct sunlight when possible.
Pressure Changes: Traveling at extremely high speeds or objects applying force can cause stress cracks from fluctuating pressure. Drive responsibility and keep your vehicle out of harm's way from flying or falling objects.
Schedule Your Front Windshield Replacement & Repair
Driving with a cracked or damaged windshield is dangerous. Not only does it put passengers and other drivers on the road in danger, but chips and cracks will inevitably get worse if they are not properly treated. DIY windshield repair kits don't provide the assurance you need. At the first sign of windshield damage, contact USA Auto Glass for fast and professional windshield glass repair and replacement in Miami, FL. If you're worried about windshield repair costs, most comprehensive auto insurance policies cover the windshield replacements. Our mobile windshield replacement service makes getting your auto glass replaced easier than ever by coming directly to where your vehicle is located. With over 20 years of experience, we guarantee your windshield replacement will make you another one of our countless satisfied customers!
Why Choose Us?
Free Estimates
Se Habla Español
Instant Price Quotes
40+ Years of Experience
Experienced Technicians
Fleet Accounts Specialists
Same Day Service Available
No Job is Too Big or Too Small
We Work With All Insurance Carriers
Mobile Service Throughout South Florida
Proudly Part of These Networks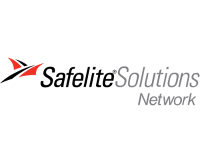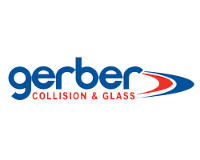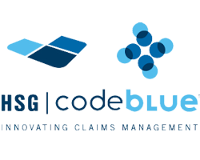 Our Providers