Reliable Auto Glass Repair in South Miami Heights, FL & Beyond
USA Auto Glass Specializes in Same-Day Windshield Replacement
Every year, thousands of tourists visit South Miami Heights, FL to enjoy the sunshine-soaked beaches. With so many people sharing the roads and waters of the local marinas comes the need for reliable RV, boat, and auto glass repairs and replacements. USA Auto Glass is a locally-owned auto glass company that cares about your safety. Don't let a cracked windshield compromise your visibility on the road or water. Whether you're a local or a tourist visiting the South Miami Heights area, you can expect to receive the same exceptional customer service and affordable pricing from USA Auto Glass. Reach out to us today to request a free estimate for same-day service!
Comprehensive, Mobile Auto Glass Repair & Replacement Services
If you require an auto glass repair or replacement in South Miami Heights, turn to the experts at USA Auto Glass. When you call us for a free estimate, we can even come to you with our convenient mobile services, so you don't have to risk anything driving with reduced visibility due to a cracked window or shattered windshield. In many cases, your insurance policy may cover the cost of auto glass repairs, at least partially. Our team accepts most insurance carriers to make processing claims a smooth process. Whether you need a rock chip repair, sunroof repair, or power window or lock repair, give us a call!
Recreational RV Glass Repair & Boat Windshield Replacement
South Florida makes the perfect place to take a family road trip in your RV. However, RVs are not invincible to cracked windows, side mirrors, or windshields caused by flying debris on the road. When you need RV glass repair, our team can meet you wherever you are and have your RV glass repaired or replaced within hours. Many of our customers also dock their boats in the South Miami Heights area. If you've discovered you need a boat windshield replacement, USA Auto Glass is experienced with many types, ranging from tempered and laminated to polycarbonate glass. Whether you're out basking in the sunshine in your RV or boat, we're here to take some of the hassles out of glass repair and replacement.
We Also Offer Heavy Equipment Glass Repair in South Florida
While USA Auto Glass takes care of individual drivers, we also service many commercial fleet accounts and construction companies requiring heavy equipment glass repair in South Miami Heights. The glass windshields on farm and construction machinery are necessary to protect operators from debris. Don't jeopardize the safety of your workers with cracked safety glass. Because we understand time is money in construction, count on our team to have your equipment back up and running again in no time!
Get a Free Estimate on Your Auto Glass Repair Needs Today
Could you use an auto glass repair or replacement in South Miami Heights or elsewhere in Miami-Dade County? Call USA Auto Glass and request a free estimate from our experienced technicians who are fluent in both English and Spanish. You may also view our testimonials to see how we go the extra mile!
Why Choose Us?
Free Estimates
Se Habla Español
Instant Price Quotes
40+ Years of Experience
Experienced Technicians
Fleet Accounts Specialists
Same Day Service Available
No Job is Too Big or Too Small
We Work With All Insurance Carriers
Mobile Service Throughout South Florida
Proudly Part of These Networks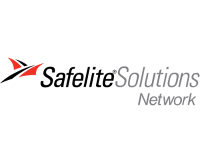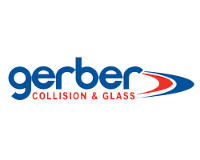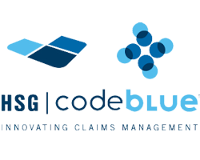 Our Providers