Sunroof Replacement From USA Auto Glass
Driving in Miami, Palm Beach, and Broward, FL is only made better by retracting your roof and allowing in the warm sunshine. If you have issues opening and closing your sunroof, reach out to the team who can work on any make or model, USA Auto Glass. For years, we have been the name in the game to call when you need sunroof replacements. Whether the window broke or you have parts that need switching out, we can help. Our team has plenty of experience and has worked with all makes and models to give you the confidence necessary to bring your car into our shop. Give us a call today to schedule your replacement so you can get back on the open road with the sunshine and fresh air throughout your vehicle again. We cannot wait to service your sunroof.
Why Choose USA Auto Glass For Sunroof Replacement
For more than 20 years, USA Auto Glass has been helping drivers in the Miami area with car services. Sunroof replacement and repairs are one of our specialties. We understand the need to have a fully functioning sunroof to enjoy your ride down the main strip or while cruising along the coast. Allowing the natural air and sunshine into your vehicle makes any trip that much more fun, from going to the grocery store or headed down to Key West, having a sunroof. Even just having your window cover pulled back helps you enjoy the experience every time you drive.
Common Issues With Sunroofs
Having a sunroof can be one of the most fun about owning a car in the Miami area and letting the sun drip in while you cruise through the city and down to the beach. So when you have problems with your functionality, reach out to the professionals at USA Auto Glass. We have the knowledge, tools, and experience to find the problem and quickly make the necessary adjustments. Some common issues with sunroofs are not even the owner's fault. Many options are automatic, so the parts simply go out and need replacing. Other problems include getting objects jammed in the tracks, pushing components out of place, or damaging the weather and debris. No matter the cause, though, our team can get it working again or provide you with sunroof replacement options.
Sunroof Replacement Services For All Makes and Models
Another great benefit of teaming with USA Auto Glass is working on all makes and models for sunroof replacement services. We have seen it all in the 20+ years we've been servicing cars, vans, and SUVs in Miami and more. Our experts have studied the different sunroof systems in order to be able to assist all drivers. They also seek out continued education to stay on top of the latest models and tools to create the most efficient methods for replacement and repairs. Below are the sunroofs we have replaced or repaired for previous customers:
Manual
Automatic
Glass
Fabric
Pop-Up
Built-In
Tilt 'n Slide
Top Mount
Panoramic
On-Site Sunroof Replacement Services For More Convenience
To make getting your sunroof replaced even easier than before, we have a mobile service team that can come to you. All across the Miami, FL area, our fleet of experts can reach you and your car to provide the necessary services to get you back on the road again safely. At the same time, having the option to put the roof back on sunny days can be dangerous on rainy days. If your sunroof does not go back to its original placement, you could face even more expensive damages. Call USA Auto Glass today to have us meet you wherever you are parked. Having a broken sunroof can also leave you exposed to theft either of your items in the car or the car itself.
Call USA Auto Glass For Same-Day Sunroof Services and More
Getting your sunroof replaced or repaired quickly is imperative to the safety and security of your vehicle. Thankfully, you can rely on the professional team of experts at USA Auto Glass. Whether you can drive in the car, van, or SUV yourself or you need assistance on the side of the road, Our team can swiftly get the job done, so you feel comfortable again on the road. With the warm weather, we constantly experience, having a working sunroof makes even going to the grocery a much more fun drive. By calling us sooner rather than later for sunroof replacement or repair services, we can get back to enjoying your drive.
Please call (305) 247-9100 to speak with one of our Miami auto glass repair team members today.
Why Choose Us?
Free Estimates
Se Habla Español
Instant Price Quotes
40+ Years of Experience
Experienced Technicians
Fleet Accounts Specialists
Same Day Service Available
No Job is Too Big or Too Small
We Work With All Insurance Carriers
Mobile Service Throughout South Florida
Proudly Part of These Networks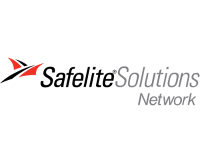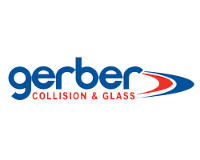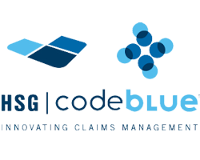 Our Providers