Sunroof Replacement Services
Our Mobile Technicians Come to You
Your sunroof may be a pleasant way to enjoy the Miami sunshine, so it can be a real disappointment when it ceases to function. For more than 10 years, the team at USA Auto Glass has helped Southern Florida residents with all their auto glass repair and auto glass-related needs. From window repair and replacement to sunroof repair, we can do it all! Whether your sunroof has stopped working due to under or over-usage, we can repair the mechanism inside your car to ensure it works for many years to come. Our technicians are highly experienced and we strive to have your problems resolved as quickly as possible.
How Sunroofs Break
It can be quite annoying if you've taken good care of everything in your car, yet your sunroof stopped working. Although the parts inside may break down due to over usage, it can also break down due to under usage since the parts can rust up. You should know that even with the best care, sunroofs can break down, as the mechanics are not meant to last forever. When you do have a broken sunroof on your hands, count on USA Auto Glass of Miami to be there for you. We can fix up any sunroof issues for you, no problem. We even offer same-day auto repair services!
Fix Your Sunroof Quickly
If you have a broken or cracked sunroof, it may be tempting to put off repair services since you don't have time or don't want to spend the money. However, just like with broken car locks, having a broken sunroof can be an invitation for thieves, since it gives them easier access to your vehicle. Also, should it rain, or if things leak onto the top of your car, it can leak and cause damage inside your car as well. If you need sunroof replacement done, don't put it off for another second. Have USA Auto Glass take a look at your vehicle and we'll be able to find the root of your problem and get a brand new sunroof on your car in no time.
We fix a variety of sunroofs, including:
Manual
Automatic
Glass
Fabric
Because we have over a decade of experience, we are also able to repair other types of sunroofs, such as pop up, built in, tilt 'n slide, top mount, and panoramic. You won't have to worry about our technicians not knowing what they're doing since we are all properly trained and knowledgeable about all types of sunroofs. Give us a call now to get your free estimate over the phone.
Convenient Services
Same-day service is often available and our mobile unit comes to you! We speak both English and Spanish and provide instant price quotes online. If you wish to schedule an in-person estimate, those are complimentary, as well!
Please call (305) 247-9100 to speak with one of our Miami auto glass repair team members today.
Why Choose Us?
Free Estimates
Se Habla Español
Instant Price Quotes
40+ Years of Experience
Experienced Technicians
Fleet Accounts Specialists
Same Day Service Available
No Job is Too Big or Too Small
We Work With All Insurance Carriers
Mobile Service Throughout South Florida
Proudly Part of These Networks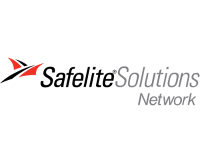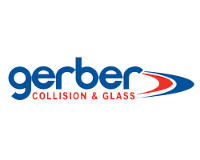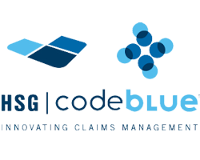 Our Providers