Semi-Truck Windshield Replacement Services
If your semi-truck has a break, crack, or chip in it, you don't have time to waste waiting for it to be repaired or replaced. At USA Auto Glass Florida, we conduct fast, efficient, and affordable semi-truck windshield replacements throughout Miami. As soon as you experience a crack in your windshield, give us a call. Windshields become significantly less functional and more at-risk after any amount of damage to them. Learn about the importance of hiring a reputable company to conduct your semi-truck windshield replacements and repairs. As soon as you see damage, it's a good idea to give us a call. We come to you to replace your windshield, so you don't have to worry about losing time on the road. We'll work around your schedule, granting you quick and expert-level replacements at competitive prices.
The Importance of Windshield Replacements
Semi-truck drivers spend far more time on the road than any other driver. As such, they'll require more frequent repairs. Additionally, the Federal Motor Carrier Safety Administration (FMCSA) has many regulations in place covering windshield damage on commercial vehicles. Not only is a damaged windshield dangerous to you and other drivers on the road – it can result in steep penalties, fines, and even possible loss of your CDL license.
The FMCSA also has rules against discolored glass that can reduce your visibility, especially at night. Discoloration can occur if you have a chip or crack in your windshield, as exposure to the elements allows particles to infiltrate the inner layer of plastic in your auto glass.
As you may know, certain chips and cracks cannot intersect with other cracks in your windshield. Any damage to your semi-truck windshield lowers its effectiveness at protecting you. But multiple damages significantly lower its ability to function safely as the glass is more prone to shattering. Additionally, cracks and chips cannot be larger than 3/4" in diameter – about the size of a penny. Avoid fines and safety risks by calling USA Auto Glass Florida right away if you have a significant crack or chip in your semi-truck windshield.
Contact Us Today
At USA Auto Glass Florida, we work with state-of-the-art technology and modern techniques to provide you with quick, affordable, safe, and effective semi-truck windshield replacements. We have years of experience and only employ technicians who are experts in their fields. Cracks and chips in your windshield compile a slew of problems for you if left untreated. They can impair your ability to see, putting yourself and other drivers at risk. Cracks and chips can only get worse as the structural integrity of your windshield have been severely impacted. You are also liable to fines and penalties if you do not conduct repairs on your windshield.
When we come to you, we come prepared. We'll have your windshield repaired or replaced quickly and efficiently, allowing you to get back on the road without much delay. We understand the need for urgency in this industry and are adept at helping our customers. Don't put off what can help save you today. Call us as soon as you see damages to your windshield, and we'll be on our way to help.
Why Choose Us?
Free Estimates
Se Habla Español
Instant Price Quotes
40+ Years of Experience
Experienced Technicians
Fleet Accounts Specialists
Same Day Service Available
No Job is Too Big or Too Small
We Work With All Insurance Carriers
Mobile Service Throughout South Florida
Proudly Part of These Networks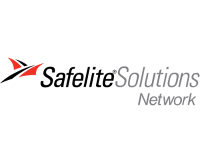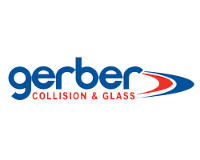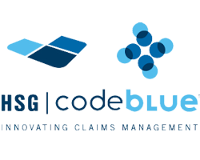 Our Providers