Mobile Auto Glass Repair & Replacement in South Florida
Stay Safe with Repair and Replacement Service from USA Auto Glass
Your auto glass can pick up a lot of damage out on the road. Whether a rock hits your windshield and causes a minor crack or something larger smashes into it, causing irreparable damage, you need true auto glass professionals who can come to you to help. USA Auto Glass has been serving residents and businesses in South Florida with auto glass assistance for over 25 years. We offer fast, friendly mobile service that will repair or replace your auto glass the right way so you can get on with life. Working with us, there are no extended wait times at the shop or expensive parts that have to come in. Simply give us a call, and we will schedule same-day service that can be completed in less than an hour. It is all part of our promise to you.

Mobile Window Repair
You have a busy schedule. You do not have time to take your vehicle out of commission for auto glass repairs. At USA Auto Glass, we understand. That is why we make it our mission to give you quick, professional auto glass repairs wherever you are, whenever you need us. Our teams of trained mobile technicians have seen and done it all. Windshields, side and back glass, specialty glass like sunroofs and mirrors, no repair is beyond our knowledge and capabilities. Once you have made the call to us, we will come to your home or office, conduct a thorough assessment of the damage, and complete a full and thorough repair on-site. Our company uses only the top sealant products and techniques to fully repair all damage, and we never charge you extra for services you do not need.  Contact us today and get expert auto glass repair you can count on.
Mobile Window Replacement
How do you know when you need auto glass replacement and not just repairs? There are a few telltale factors you can observe that will let you know your current auto glass is loose, too damaged for driving, and unsafe for you and other motorists:
Shattered Auto Glass
Power Window Motor Failure
Damaged Rubber Car Window Seals
Water Leaks Inside the Vehicle
Loud Outside Noise
Heat & A/C Escaping
And more
If you experience any of these situations, schedule your appointment with us. USA Auto Glass offers fast, affordable auto glass replacement that matches your make, model, and unique condition. Have tinted windows installed in your vehicle? That is not a problem! Our technicians have the time, tools, expertise, and resources to match all your unique auto glass and give you the efficient, mobile replacement services you deserve.
What is the Cost of Mobile Auto Glass Repair or Replacement?
Our mobile services come to you to repair or replace your auto glass to better than brand new condition. USA Auto Glass makes the process just that easy. We also make payment easy for you as well! We work directly with your insurance company to make sure costs are always covered. If you are paying without insurance, you will have to cover the costs of repairs and replacements, which, according to the national averages, can run anywhere between $65 for a single chip repair to $400+ for replacement. However, we explain all costs and stay with you every step of the way to answer questions. Your costs may vary depending on the size of the damage as well, but our technicians will give you a full written estimate when they arrive on-scene. 

Will Insurance Cover It?
Yes. Most comprehensive insurance plans will cover the costs of auto glass repairs and replacements. Our company handles all the details with most insurance companies for you. The only cost for which you will be responsible with insurance coverage is the deductible. Contact your insurance provider to determine your coverage level, then call us for complete auto glass assistance.
Why Choose USA Auto Glass?
For nearly 30 years, USA Auto Glass has offered fast, efficient auto glass repairs and replacements for motorists and local customers in Miami, South Miami, West Palm Beach, The Keys, Ft. Lauderdale, Kendall, and Homestead, FL. Our company uses the most advanced repair and replacement methods to give you the expedient, affordable service you expect, and we stay up-to-date on the latest service innovations to provide you with practical solutions and peace of mind. Contact us today and let our teams of mobile technicians be there for you when it matters most. Habla Español tambien.
 Contact USA Auto Glass for Emergency Mobile Service
At USA Auto Glass, we understand you have a busy schedule. However, we also understand the dangers cracked, broken auto glass can pose to you and other drivers. Take the repair and replacement headache out of the equation. Call South Florida's premier service specialists at USA Auto Glass, and discover a better class of automotive assistance that does more.
Why Choose Us?
Free Estimates
Se Habla Español
Instant Price Quotes
40+ Years of Experience
Experienced Technicians
Fleet Accounts Specialists
Same Day Service Available
No Job is Too Big or Too Small
We Work With All Insurance Carriers
Mobile Service Throughout South Florida
Proudly Part of These Networks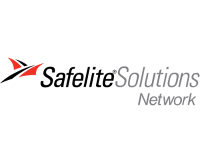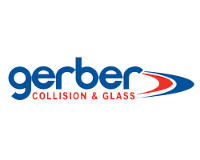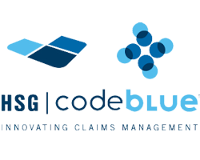 Our Providers