RV Glass Repair in Miami, Kendall, and South Miami Heights
USA Auto Glass Offers RV Glass Replacement and Repair
When you've got damaged RV glass, it's important to find reliable, affordable service so that you can get back on the road. In the Miami area, USA Auto Glass can help. Whether you need RV glass replacement or repair, our professional, experienced technicians will do the job quickly and reliably. We offer free in-person estimates as well as instant online quotes, so contact us for your RV glass repair.
Damaged RV Glass Repaired Where It's Convenient for You
USA Auto Glass is a mobile unit, so we bring our RV glass repair services to you, no matter where you are in South Florida. Our technicians have years of experience and can repair many different types of damaged RV glass, including windshields, windows, and side mirrors. In Miami, Kendall, and South Miami Heights, we'll meet you at your home or work, and perform your RV glass replacement or repair within hours.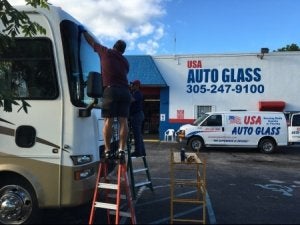 Sometimes RV Glass Repair is Better than Replacement
We're happy to perform RV glass replacement, but sometimes a repair is a more practical option. Often, insurance companies will waive your deductible if you decide to repair a windshield instead of replacing it, but there are other reasons to consider this option as well, including:
RV glass repair takes less time than replacement.
Repairing the glass leaves the original manufacturer seal intact.
New installation sometimes poses a risk of water and air leaks.
It's easy for glass repairs to be done remotely, at your work, home, or another location.
How to Know if RV Glass Repair is the Right Choice
If your insurance doesn't include comprehensive coverage, repairing your glass is probably a less expensive option than RV glass replacement.  If the damage is confined to the outer layer of the glass, it's also probably best to simply repair it. Even if your RV windshield has a minor chip, it's wise to have that repaired quickly, so that it doesn't spread into a crack and weaken your windshield. No matter what has happened to your damaged RV glass, we can provide an in-person estimate and advise you on the best course of action.
USA Auto Glass Offers Personalized, Friendly Service
Our family-owned business is dedicated to providing personalized and friendly customer service, and no job is too complex or too simple. Our attention to detail and friendly hometown staff set us apart from other companies, and our commitment to exceeding our customers' expectations never wavers. We value your business, and that's why you can trust us for any glass repair job, whether it's RV glass repair, RV glass replacement, or glass repair or replacement for any other type of vehicle. Contact us in Miami, Kendall, or South Miami Heights, and we'll give you a quote online or provide an in-person estimate, then come to you to repair your damaged RV glass or auto glass as quickly as possible.
Contact USA Auto Glass for RV Glass Repair
USA Auto Glass is a locally-owned and -operated company, managed by partners with more than 20 years of combined professional experience. Our technicians can handle even the biggest jobs, including RV glass repair and replacement, and glass repair for heavy machinery and equipment. We're more than happy to work with your insurance because our goal is to get you back on the road as quickly and painlessly as possible. Whether it's your car that needs glass repair or you've got damaged RV glass, we'll come to you, wherever you are, and do the job quickly.
Our technicians have experience with even the biggest vehicles, including RVs and heavy machine vehicles. No job is too complex or simple for our team, so if you are in need of RV glass repair, contact our Miami auto glass repair professionals at (305) 247-9100 now! In-person estimates are free and instant quotes are available online.
Why Choose Us?
Free Estimates
Se Habla Español
Instant Price Quotes
40+ Years of Experience
Experienced Technicians
Fleet Accounts Specialists
Same Day Service Available
No Job is Too Big or Too Small
We Work With All Insurance Carriers
Mobile Service Throughout South Florida
Proudly Part of These Networks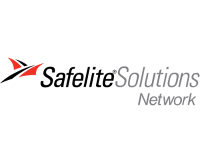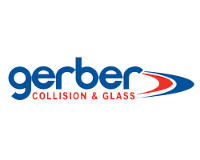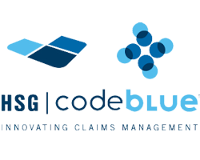 Our Providers