Boat, Machinery, & RV Window Services in Miami, FL
We Can Complete Glass Repair for Many Vehicles
Broken glass windows and windshields aren't just a problem for cars and trucks. Many other vehicles also use glass to protect operators, such as boats, RVs, and various types of heavy machinery. Your typical auto glass shop can't handle jobs like these, but USA Auto Glass is no ordinary shop. We have the tools and experience to complete the repair and replacement of glass on all types of vehicles. Our team can provide boat, machinery, and RV window services in Miami, FL. No matter the vehicle, you can count on us to provide expert assistance. You don't want to entrust this job to just anyone. USA Auto Glass will make sure the job is done right. Reach out to us today for additional information.
Our Team Repairs and Replaces Glass Windshields & Windows
At USA Auto Glass, our team is here for you no matter how severe the damage to your vehicle's glass. No job is too complicated or too simple for our team. We can repair small issues like glass chips and cracks, as well as handle complete replacements for shattered windows or windshields. With more than ten years of experience, you can count on us to deliver superior glass services every time. Our team is here to help individuals, families, and companies repair and replace their auto and other vehicle glass in Miami, FL. Don't hesitate to call us when you need glass services.
We'll Get You Back on the Road or Water
Damage to the windows or windshield of any vehicle can put a major damper on your recreational or work plans. You can complete jobs or go on vacation with a chipped or shattered window. The team at USA Auto Glass will help you get back on the road, water, or job site with our professional glass services. We are here to resolve all of your vehicle glass problems, whether you own an RV, boat, or heavy machinery. Our team can travel to your location in Miami and throughout South Florida to provide same-day service in most cases. We can repair and replace glass on all of the following:
Boats: We provide boat windshield services to replace shattered and damaged windshields. Our mobile service allows us to visit your location, no matter where you are in South Florida. We can replace several types of windshields, including acrylic center console, walk-thru, tempered, laminated, and polycarbonate.
Heavy Equipment: Windshields on machinery are meant to keep the operator safe, so it's crucial to repair the damage or replace the glass as soon as the damage occurs. Otherwise, you're putting your safety at risk. Our team can replace windshields on many pieces of heavy equipment.
RVs: Your RV is meant to cruise the open road and take you to popular destinations both near and far. All of this time on the road means a higher chance that you'll experience windshield or window damage at some point. We can replace your RV glass and get you back on the road and back to your adventures.
Why Choose Us for Glass Repair & Replacement
USA Auto Glass makes glass service simple and easy. We're all about providing convenience to our customers, and that's why so many people choose us to complete boat and RV window replacement and glass repair. Choose our team for glass services, and you'll get:
Mobile Service: We come to you wherever you are in Miami or South Florida. You don't have to worry about loading up your boat or driving your RV to us. Instead, we'll ask for your location and complete the service there.
Experienced Crew: USA Auto Glass has been in business for more than ten years. We also have a team that has exclusive training in the proper methods for repairing and replacing RV, boat, and machinery windshields.
Minimized Downtime: For most repair and replacement jobs, we can provide same-day service. This means less downtime as you wait for a fix. You can get back to your vacation or work project quickly when you hire our team.
Request a Free Estimate
Has the windshield of other window glass on your boat, RV, or heavy machinery been damaged? The team at USA Auto Glass is here to help. We provide fast, expert service so you can get back to your day of traveling, boating, or project completion. Our team not only offers stellar glass services, but we also work with your insurance company to ensure as much of the cost, if not all of the cost, is covered by them. Give us a call today to request service at your location.
Why Choose Us?
Free Estimates
Se Habla Español
Instant Price Quotes
40+ Years of Experience
Experienced Technicians
Fleet Accounts Specialists
Same Day Service Available
No Job is Too Big or Too Small
We Work With All Insurance Carriers
Mobile Service Throughout South Florida
Proudly Part of These Networks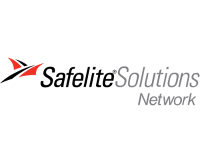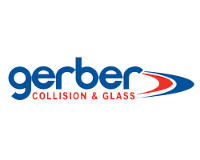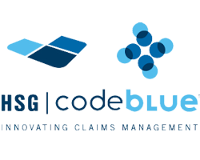 Our Providers