Is It Safe to Replace Your Own Car's Windshield Yourself?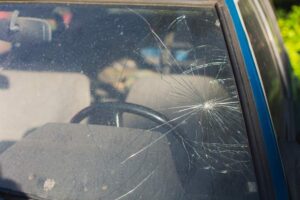 Even the most experienced of DIYers might want to think twice before attempting to replace their own car windshield. Replacing a windshield is not an easy job and requires specialized tools, materials, and skills that you may not have. If done incorrectly, you risk serious injury or even death. That's why it's a better idea to leave this job to the professionals at USA Auto Glass in Florida.
The Pros and Cons of Replacing Your Own Windshield
Replacing a windshield is a task that seems simple enough, but it can quickly become complex and difficult if you don't have the right tools or expertise. Many people attempt to replace their own windshields in order to save money and time, but it's important to know the pros and cons of this option before making any decisions. Let's look at some of the advantages and disadvantages of replacing your own windshield.
Pros of Replacing Your Own Windshield
Cost – If you don't have insurance coverage, it can be cheaper to replace your windshield yourself—if you have the right tools and knowledge.
Time – You can fix it when you want, where you want.
Learning Experience – Replacing a windshield is an interesting challenge that can teach many new skills.
Cons of Replacing Your Own Windshield
Lack of Experience – Most people do not have experience with replacing their own windshields, so mistakes are likely.
Pressure Application – Applying too much pressure when removing or installing the glass can break it beyond repair.
Time – The process takes much longer than having someone else do it for you; this could lead to further damage due to leaving the car exposed for extended periods of time.
Insurance Coverage – Some insurers will not cover repairs done by anyone other than qualified professionals; check with yours first before attempting a DIY job.
Warranty – Many manufacturers offer warranties on their products, but those warranties are voided if non-professionals install them.
Safety – Without proper training and equipment, there is an increased chance of injury or further damage to your vehicle during the process of installation.
Lack of Proper Equipment – Special tools are needed to safely remove and install a new windshield properly; these tools may not be accessible without professional assistance.
Technology – Newer cars include features such as rain sensors and lane departure warnings that require special calibration after installation. If done incorrectly, these features may no longer function properly after the installation process is complete.
Don't Risk a DIY Call USA Auto Glass in Florida
USA Auto Glass in Florida has been serving South Florida for more than 25 years! Our team of experienced technicians can provide same-day services with free estimates and work with all insurance carriers throughout South Florida. Our mobile service comes right to your door so that you don't have to worry about navigating around town with an unwieldy piece of auto glass that requires special handling. We also have specialists on staff for fleet accounts as well as technicians who are bilingual in Spanish if needed!  So why take unnecessary risks when USA Auto Glass in Florida has got you covered?
Contact USA Auto Glass in Florida today to get your windshield replacement project in Miami and Palm Beach, FL, underway with the pros!