Is It Legal to Drive With a Cracked Windshield?
Fast and Reliable Cracked Windshield Services in Florida
Most people agree that a windshield crack is annoying as the driver manipulates trying to safely view surroundings around an unsightly crack. A window crack weakens your windshield's structural integrity and is just waiting for the perfect time to spread. USA Auto Glass in Florida repairs and replaces numerous windshields in Miami, FL, due to windshield cracks. The annoying cracks leave many to wonder if driving with a cracked windshield is legal. We're here to answer this question and provide optimal service for all your auto glass needs.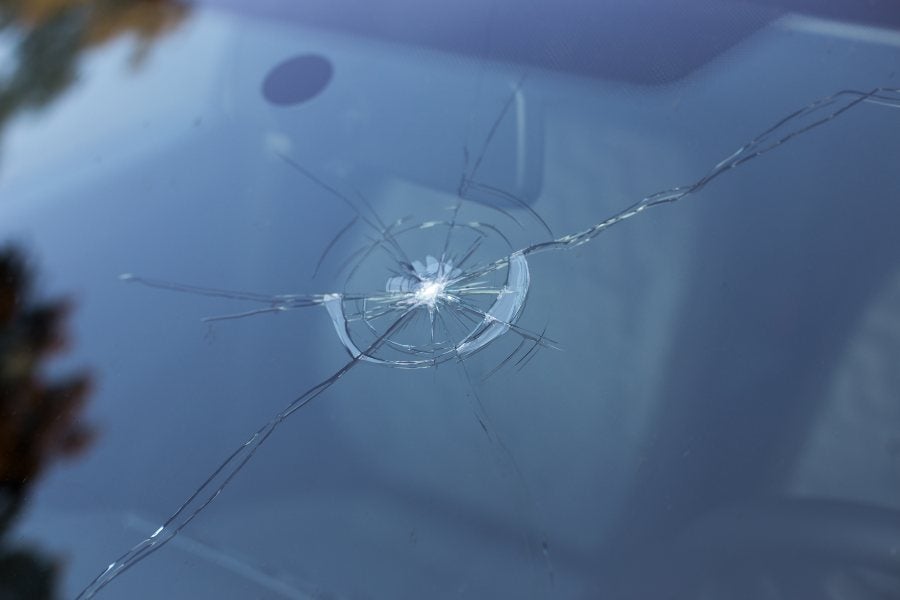 Know Your State Windshield Laws
It's essential to know your state's windshield laws. It is stated in Florida Transportation Code Section 316.610 that it is a civil infraction to drive a vehicle that is unsafe due to defective or faulty equipment. A cracked windshield that affects the driver's line of sight while driving violates this section. It is up to the discretion of a police officer to determine if the size, shape, and length of the windshield crack impair the driver's vision. Florida requires car insurance companies to pay for windshield repair costs if you have full coverage auto insurance.
Why You Should Always Repair Windshield Cracks
Tiny windshield cracks often seem like harmless, minor inconveniences. The problem is that a tiny crack can become a large problem in seconds. Extreme heat, direct sunlight, motor vibrations, and cold days can quickly cause the crack to grow in size. Automotive glass technology often prevents the windshield from collapsing but can lead to an auto accident due to lack of visibility. It's less expensive and more effective to get windshield chips and cracks repaired as soon as possible. You'll simultaneously restore the windshield's integrity and remove an unsightly crack.
Same-Day Windshield Chip Repair and Replacement
USA Auto Glass understands the need to receive windshield chip repair and replacement as soon as possible. Since it's illegal to drive a vehicle in Florida with chips and cracks in the windshield, we act quickly. Our glass replacement team will come to you to repair or replace your windshield in no time.
Why Choose USA Auto Glass?
USA Auto Glass repairs or replaces damaged auto glass at your preferred location. We offer same-day service during weekly business hours. Never try a quick do-it-yourself fix because none of these approaches will ever touch our expertise in repairing a chipped or cracked windshield. We are proud to serve Miami, FL, and the surrounding areas with exemplary auto glass services. For a combined four decades, our team has provided all types of auto glass services, including
Contact Us for a Free Windshield Repair Estimate
USA Auto Glass in Florida understands unfortunate events happen on the road. We're here to repair your auto glass problems. We help drivers get safely back on the road in West Palm Beach, Kendall, the Keys, Ft. Lauderdale, South Miami Heights, Homestead, and surrounding areas. Contact us today for a free estimate!